Laser Machines and Systems
ExactWeld
---
Superior laser systems for automated precision welding of small metal or plastic parts ideal for medical products, automotive electronics, sensors, and more.
ExactWeld includes a fiber laser (for metals) or a diode laser (for polymers), robotic positioning, user-friendly software, and an optional vision system. It maximizes weld quality, production yields, process consistency, and operator productivity.
---
ExactWeld 230 – Key Options and Parameters
Take advantage of galvanometer scanning to perform quasi-simultaneous welds over complex contours. ExactWeld 230 is for metals, and ExactWeld 230 P and ExactWeld IP are for plastics.
Product Specifications
Model Name

Laser Source

Dimension, L x W x H (mm)

Welding Area (mm)

XY Positioning

Accuracy (mm)

Special Features

ExactWeld 230 

400 W Fiber Laser 


1700 x 1000 x 2050 

400 x 400

0.06 

Patented SmartWeld™ technology bridges wider gaps and relaxes fit-up tolerances. 

ExactWeld 230 P 

300 W Diode Laser 

400 x 200 

N/A 

User control of clamping force and collapse height. 

ExactWeld IP

300 W Diode Laser (optional to 450 W)

800 x 520 x 1710

250 x 250

N/A

Production line integration package with all ExactWeld 230 P capabilities and options, plus automated part feeding by pallet conveyor, rotary table, or robot arm.

980 x 660 x 2380 (with lower cabinet support) 
Introducing the ExactWeld IP Polymer Welding System
ExactWeld IP is a complete polymer welding solution, integrating laser source, beam delivery system, part clamping mechanics, and all the required control hardware and software. With adapters for conveyor belt, rotary table, or robot arm part supply, it's the fastest way to get online with polymer welding.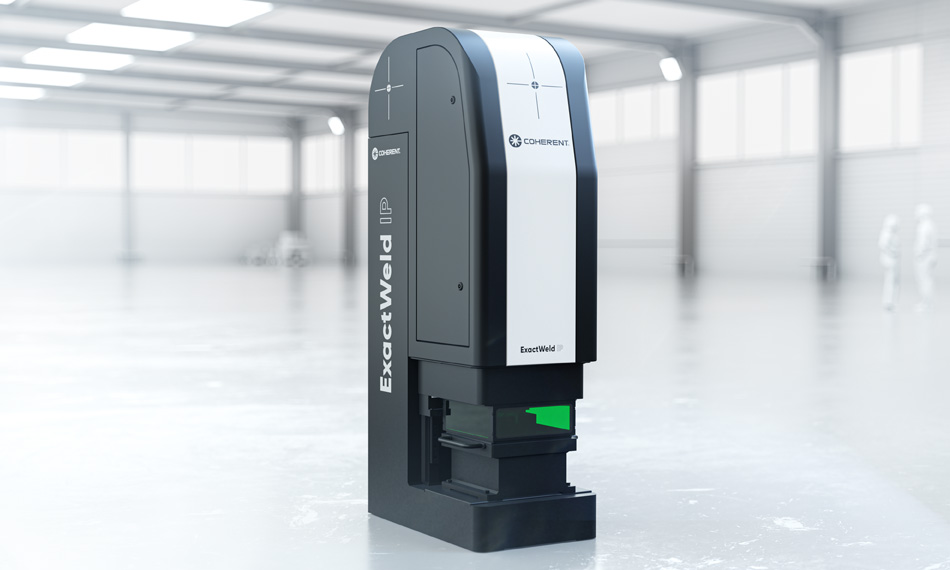 Video Spotlight
ExactWeld IP - Production Polymer Welding Made Easy

See how ExactWeld IP makes it easy to put particle-free, distortion-free laser welding of plastics on your production line. It utilizes a sophisticated clamping system to deliver consistent, high-quality welds, even when there are part-to-part or other process variations. And, a variety of process monitoring options are available, as well. But, ExactWeld IP is still easy to integrate and has options for conveyor belts, rotary tables, or robot arm part supply.