Ion Implantation
Ion Implanter Disk Refurbishment & Coating
Extend the lifetime, lower the cost-of-ownership, and improve the performance of ion implant tools with Coherent disk refurbishment and coating services.
Coherent has extensive capabilities for the repair, refurbishment, and remanufacture of any ion implanter disk or heat sink. This includes all makes and models of batch-processing ion implanters produced since the late 1970s to the present.
It All Adds Up

Our industry-leading innovations enable a 2x lifetime improvement, a 99% decrease in wafer chipping, a 50% decrease in metals contamination, an 80% decrease in fence "wear-grooving" particle generation, and a 30% average cost-of-ownership savings.

High-Performance Coatings

The Coherent low-temperature elastomer pedestal and heat sink coating increases wafer cooling, boosts productivity, and improves pad-to-pad wafer temperature uniformity.

Torlon Fence Assemblies

Utilize high wear resistance Torlon to dramatically improve fence and disk lifetime, substantially decrease wafer chipping, cut fence wear-grooving, and lower metals contamination.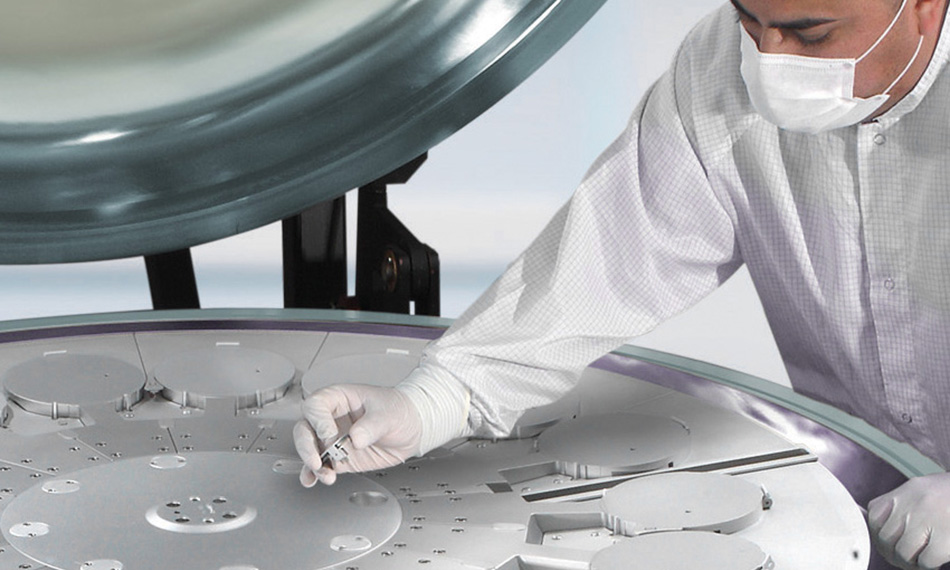 Improved Fence Design
The Coherent high-precision screw-in bearing fence design offers longer lifetime, no asymmetrical fence wear, and eliminates the particle trap that occurs in OEM crimped position components.
Lasers in Display Fabrication: Microled Lift-Off, Transfer, and Repair
Coherent UVtransfer systems perform three critical steps in the production of MicroLED displays resulting in scalable displays with stunning resolution and brightness.
Thirty Meter Telescope International Observatory: Optics From Coherent Give Telescopes a Bright Future
Coherent supplies optics and optical fabrication technology for one of the most ambitious astronomy projects ever conceived – the Thirty Meter Telescope.