Unified Software for UDI Marking
Coherent Laser FrameWork software simplifies UDI marking on MDM production lines.
July 27, 2023 by Coherent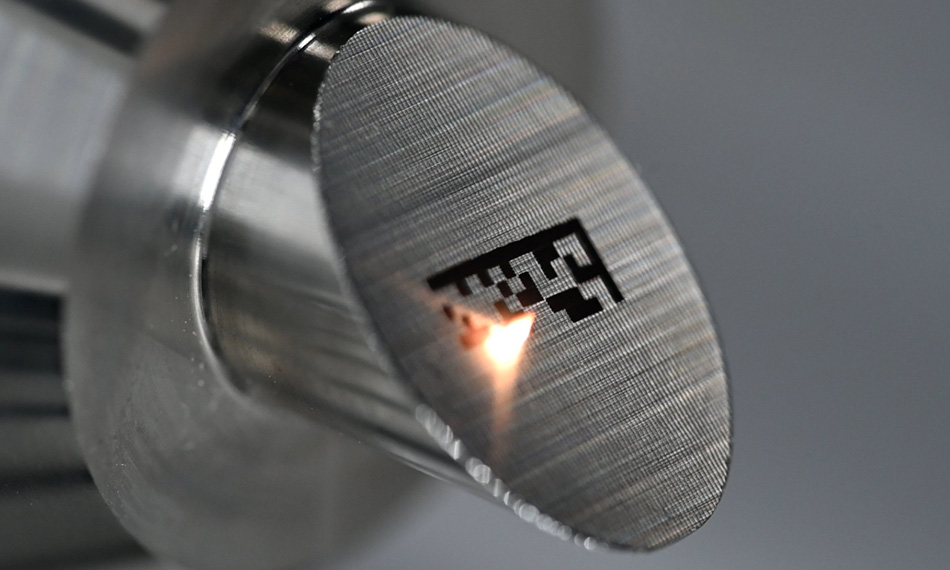 In theory, the concept of marking every instrument and re-usable with a Unique Device Identifier (UDI) is fairly straightforward. You simply put a permanent mark on the device that identifies what model it is and some type of unique serial number code. That way its entire history can be tracked by scanning – all the way from manufacturing the device through to its final use and eventual disposal. A laser is usually the first choice in UDI marking technology since it can create a permanent mark with good resolution and the high contrast needed to be both human-readable and machine-readable across the entire product supply chain and useful lifetime.
But in practice, there are many individual steps that must all be exactly followed in order to create the UDI in a way that meets all the underlying regulations. A mistake or ineligible shortcut in any of these invalidates the entire process.
Multiple Steps to Success
From September 2023, the rules on mandated UDI marking mean that there are numerous steps whose execution is essential to successful UDI marking. Let's take a quick look at what these steps are.
Accessing the database. The laser machine needs to start the process by first communicating with the manufacturer's database in order to retrieve the requisite mark details.
Accurate part loading. Whether the parts are manually loaded or automatically batch loaded, the machine's vision system needs to see each part prior to marking and to verify it is the correct part assigned for the marking process. It needs to determine that the mark will fit on the part. And it needs to check and adjust the part position/alignment to ensure correct marking.
Laser mark creation. The machine moves the laser beam and/or part and controls the laser pulsing characteristics to create a mark with the requisite contrast and resolution.
Laser mark verification. No assumptions are allowed in the UDI marking process. So the machine's vision system needs to verify that every part has been correctly marked with the correct data code and/or alphanumeric text. This includes verifying the resolution, contrast, and positioning of the mark, which can all impact its readability in later usage, particularly by automatic readers/scanners. Any defective marks must be rejected at this stage with 100% confidence.
Data logging and archiving. The details of the marking process must be recorded and sent back to the company database for retrievable archiving.
Laser FrameWork – a single unified process interface

Even this brief overview of UDI marking makes one thing very clear; the machine software and communications systems are just as important for qualification as the hardware itself. And the key to streamlined and successful UDI marking is integrating all this together. That's what the Laser FrameWork operating environment from Coherent provides. It enables faster recipe creation and management, simple job setup, higher operator productivity, fewer production errors, and reduced personnel training. Every aspect of UDI marking is defined, controlled, executed, verified, documented, and sent for archiving, all without ever leaving the Laser FrameWork HMI screens.
This powerful object-driven operating system comes standard with all our ExactMark systems. These versatile marking systems are available with several different laser options, including ultrashort pulse picosecond lasers for laser black marking, which creates high-contrast black marks on stainless and some other metals without compromising surface passivation. Laser black marks are particularly useful for re-usables because the marks are well-proven to be highly resistant to fading during sterilization cycles.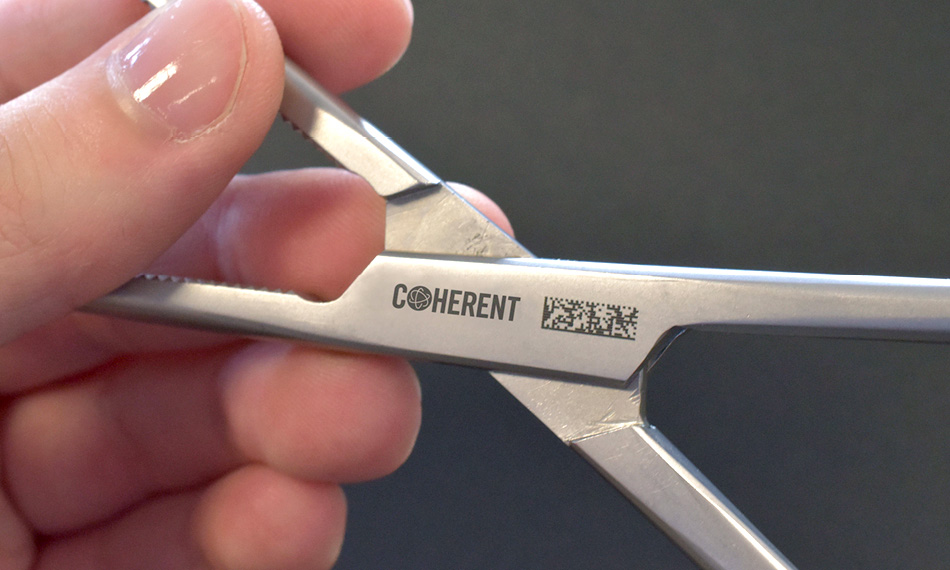 UDI Applications Experience
Whether you're looking to implement UDI marking for the first time, or you're interested in streamlining and cost-reduction in meeting your UDI requirements, Coherent has an optimum marking solution for your needs. And just as important as our integrated machines and integrated software, we have a worldwide network of applications labs together with the applications experience – in both laser marking and UDI regulations/process qualification – to get you there faster and easier.
Learn more about Coherent Laser FrameWork.