Laser Machines and Systems
ExactMark Laser Marking Systems
---
Offering tailored solutions to perfectly match dedicated laser marking applications and machine setups.
Providing precision marking and operational simplicity in a compact and easy-to-use platform. ExactMark laser marking systems always include a motorized z-axis for automatic focusing as well as a range of optional motion axes and laser types.
---
ExactMark – Models and Key Features
Select ExactMark systems from numerous configurations, for dedicated setups.
Product Specifications
Product Name

Summary

Setup

Optional Axes

Laser Options

ExactMark 210

Economical

Work table

Rotary or x axis

PowerLine E

PowerLine F

ExactMark 230 USP 

Black Marking

Work table

Rotary and x,y,z axes

PowerLine Rapid NX
How Lasers Marking Works
Did you know that today you are surrounded by things large and small that have been permanently marked with a laser? From the SIM card in your phone to the milk container in your refrigerator and the control panel of your washing machine, laser marking is everywhere. Read why and how lasers make all these different marks.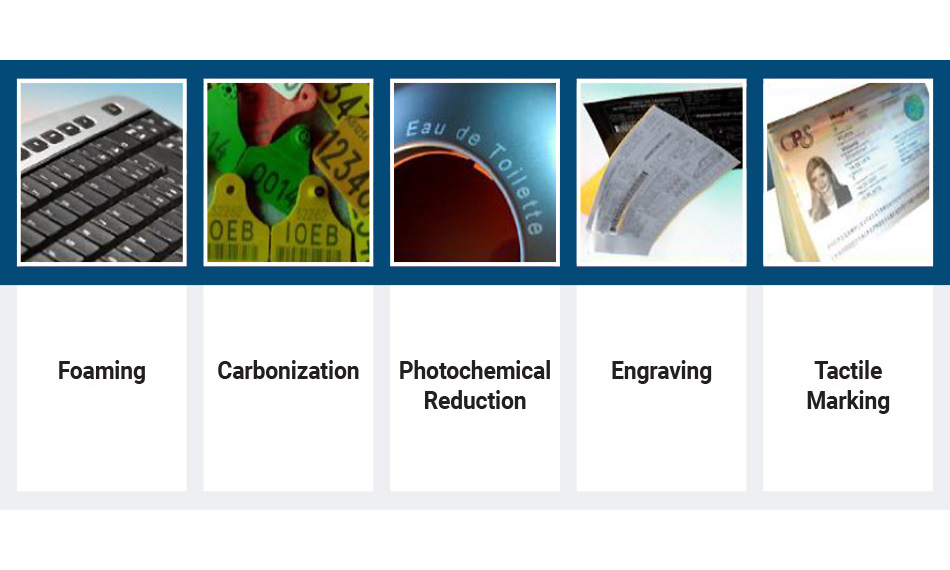 ---
Video Spotlight
Integrated System for Corrosion-Resistant Laser Black Marking
Laser black marking applications for medical devices, automotive, and consumer products, as well as other advanced marking tasks, are all streamlined and automated by the new ExactMark 230 USP from Coherent. All ExactMark 230 USP machines are supplied with a vertical linear motion axis (Z) for focal height adjustment and can be configured with multiple other axes of motion as options. Control is via an easy-to-use GUI with a 24" (610 mm) touch screen monitor.