Lasers
Diamond J-1000 Series
---
Use 1 kW of power for converting, cutting, engraving, and drilling of paper, thin films, plastics, glass, carbon composites, textiles, wood, and even thin metals.
This laser offers a unique blend of compact size, exceptional output characteristics (high peak power, fast rise/fall times, 200 kHz repetition rate), and numerous features for easy field service that make it an ideal choice for systems integrators.
---
Diamond J-1000 Key Specifications
Benefit from the combination of sealed, slab discharge design, an integrated RF power supply, and remote diagnostics for maximum reliability and easy integration.
Product Specifications
Model 

Wavelength (μm) 

Average Power (W) 

Peak Power (W) 

Dimensions (L x W x H) (mm) 

Diamond J-1000-10.6 

10.2 - 10.8  

≥1000 

>2800 

1497 x 384 x 471 

Diamond J-1000-9.4 

9.1 - 9.5 
Laser Solutions for Automotive and E-Mobility Manufacturing | Coherent
Automotive Interiors & Components
Achieve higher precision with powerful, easily customizable lasers that improve productivity and quality when processing automotive interiors and components.
Precision Manufacturing and Materials Processing Lasers | Coherent
Electronics Manufacturing
Discover laser systems for electronics manufacturing that perform fast, high-precision cutting, welding, marking, and ablation of metals and plastics.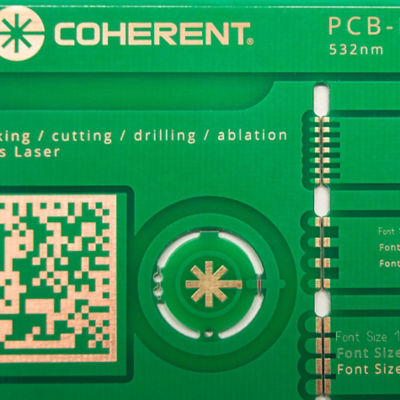 Precision Manufacturing and Materials Processing Lasers | Coherent
Fabricating & Metalworking
Get exactly the right solution for your specific non-metal fabricating and metal processing needs while delivering process quality and efficiency.