Photonics West 2023
January 31 – February 2, 2023
San Francisco, CA 
Booth # 4805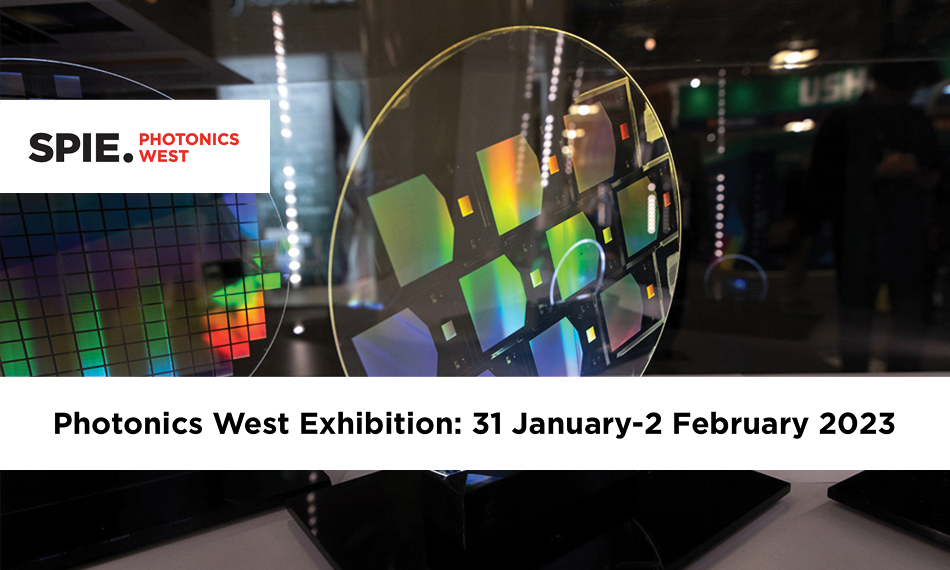 Meet the Team, Book a Meeting!
We are excited to see you at Photonics West in person again. We are bringing with us a full array of products along with the experts to answer your questions. Stop by the booth or schedule a 1:1 appointment ahead of time to talk about your unique challenges and how we can work together to deliver the right solutions to meet your needs.
By providing your information and clicking 'Subscribe', you opt-in to receiving periodic email marketing communications from Coherent Corp. and understand that your personal data will be processed in accordance with our Privacy Policy and that our Terms apply. You may opt-out of marketing emails sent by us at any time by clicking the unsubscribe link in any marketing email you receive.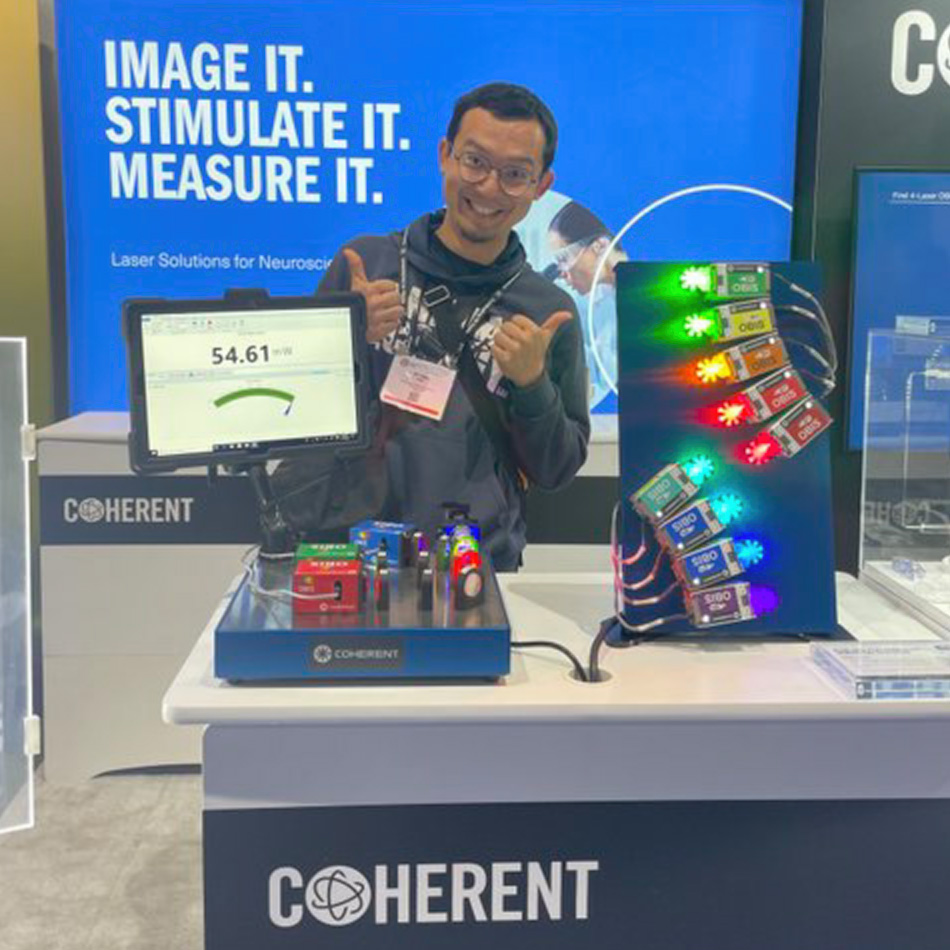 Win a Prize
#BuildYourOwnLaserEngine, Win a Prize!
Visit our booth and participate in the OBIS power challenge! Align and combine multiple beams to get the highest power possible: position your laser sources, adjust the beam expanders, optimize each laser for the highest power. Get 50 mW of power or more and win a prize!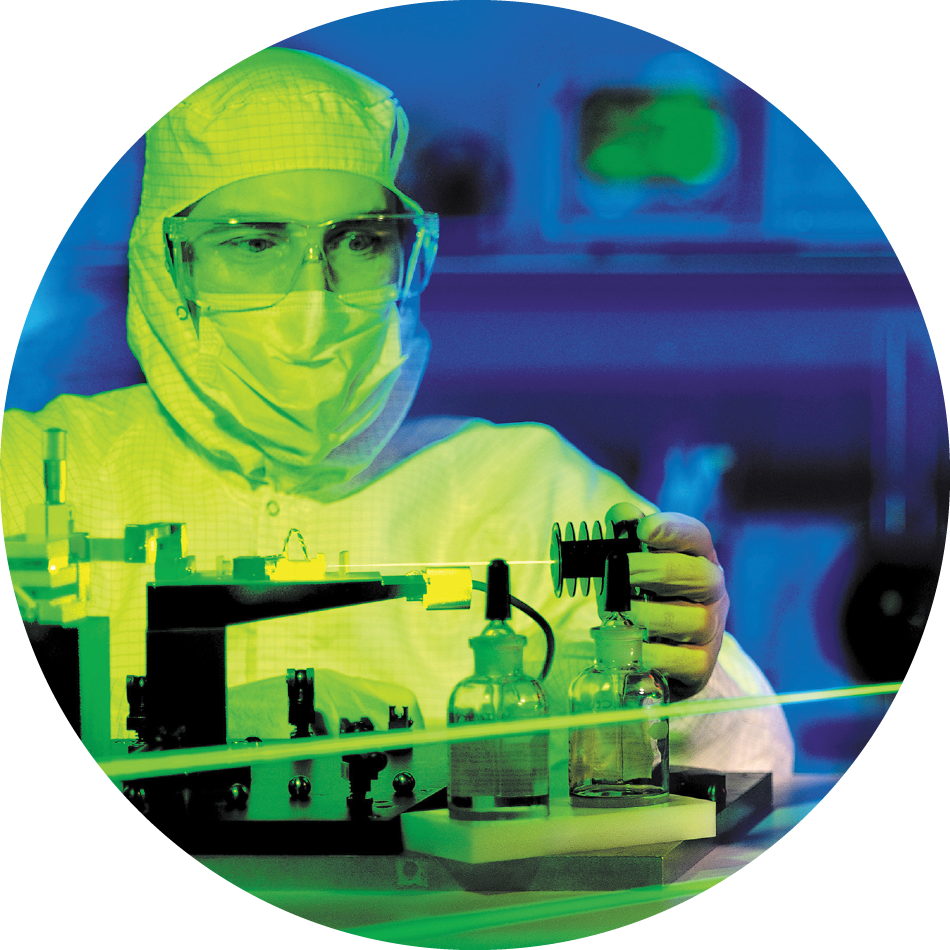 ---
Photonics West Demo Series
Speaker: Geoff Shannon, PhD
Date: January 31, 2023 at 3:30 pm (20 min talk, 10 min Q&A)
Location: Demo Area 1 (Hall ABC)
Title: Materials and Components for Laser Systems
Description: Streamline your supply chain and reduce time-to-market with laser diodes, crystals, optical fibers and optics that enable better lasers for scientific, medical, and precision manufacturing applications.
---
Industry Event
3D Sensing for Consumer Applications
Speaker: Gerald Dahlmann, PhD

Date: February 1, 2023, 4:00 - 5:00 PM PST 
Location: Expo Stage, Hall DE (Exhibit Level)
---
Papers and Workshops
| | | | |
| --- | --- | --- | --- |
| Date​ | Paper#​  | Title​ | Authors / Presenters |
| 1/29/2023​ | 12403-3​  | | Wolfgang Pallmann, Sujoy Paul, Ludovic Marigo, Stephanie Fritze, Julien Boucart, Lukas Mutter, Juergen Mueller, Phillipp Staudinger​  |
| 1/29/2023 | SC752 | Workshop: Solid State Laser Technology | Norman Hodgson |
| 1/30/2023 | SC1285 | Workshop: Industrial Ultrafast Lasers for Microprocessing and Applications | Norman Hodgson |
| 1/30/2023​ | 12384-27​  | Ultrafast laser sources for non-linear Imaging: review of the latest technology​ | Marco Arrigoni, Erin McCole Dlugosz, Darryl McCoy, Mantas Butkus |
| 1/31/2023​ | 12400-20​  | High concentration large-mode-area Tm-doped double-clad fiber for high efficiency capable of operating beyond 2.1 μm​ | Benoit Faugas, Mark Goldsmith, Joshua Bradford, Adrian Carter, Kanishka Tankala, Clemence Jollivet, Stefan Gausmann​  |
| 2/1/2023​ | 12409-20​  | How lasers support the climate roadmap by enabling zero-carbon fusion reactors​ | Oliver Haupt​, Max Fischer, Ralph Delmdahl​  |
| 2/1/2023​ | 12412-18​  | Advanced optics for laser additive manufacturing: F-Theta lenses for laser powder bed fusion​ | Shailesh Patkar, Kyle Branigan, Adam Argondizzo |
| 2/1/2023​ | 12425-20​  | Spatial tomography of light resolved in time, spectrum, and polarization​ | Greta Light​  |
| 2/2/2023​ | 12400-50​  | SBS suppression with high beam quality by selective multimode excitation in fiber​ | Peyman Ahmadi​  |
| 2/2/2023​ | 12409-43​  | | Ralph Delmdahl, Max Fischer​  |
| 2/2/2023​ | 12414-14​  | High-power fiber optic cable with pre-aligned integrated sensors for high-speed process monitoring​ | Fredrik Johansson, Olle Sallhammar, Andreas Hessel, Mats Blomqvist​  |
Take a Selfie
Take a selfie with the replica of the Beryllium mirror used in the James Webb Space Telescope. With these mirrors, the JWST can see almost all the way back to the beginning of the universe — more than 13 billion years ago. The 18 mirror segments form a primary mirror that is over 21' in diameter. Engineered to operate in the extreme temperatures of deep space, these mirror segments can withstand -324°F while holding a precise shape. Only in booth #4805!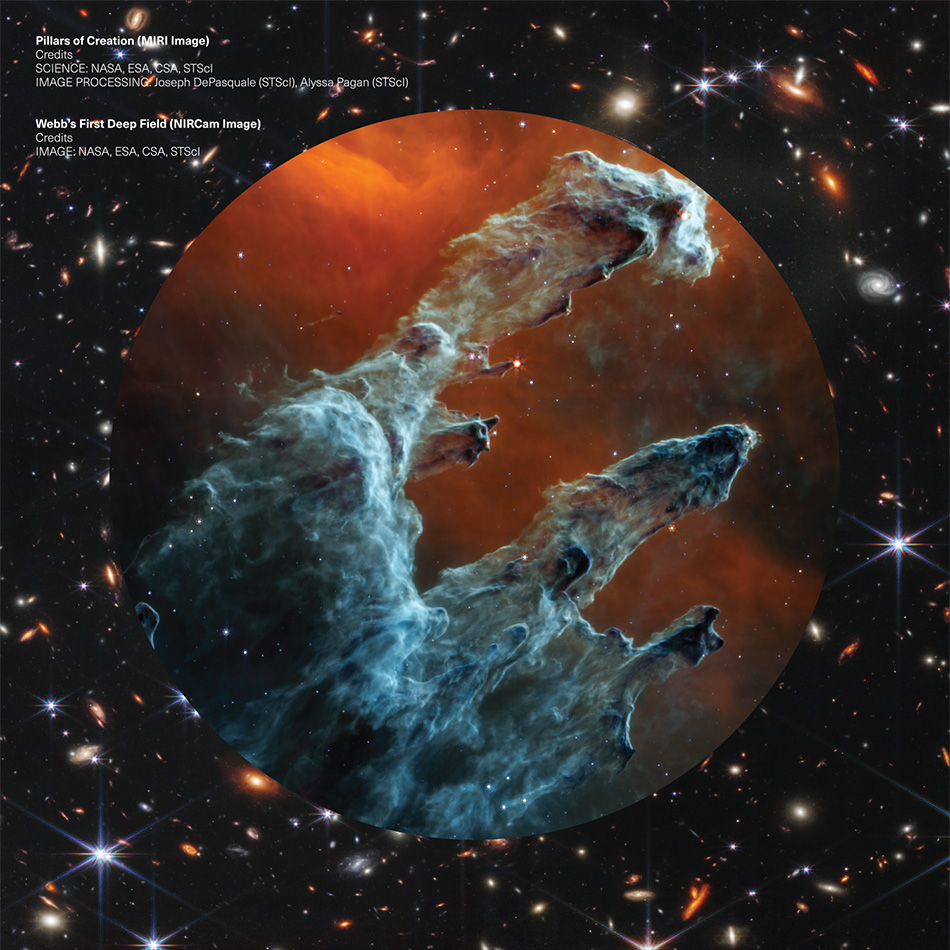 Visit Us at BiOS
Stop by booth 8320, from January 28-29, to discuss how we can support all your bioinstrumentation needs from proof of concept to design and volume manufacturing.