Lasers Shine at Jewelry
Manufacturer Atelier Schon
The Challenge
Jewelry manufacturing presents a unique challenge, namely to create beautiful and distinctive designs from expensive and sometimes delicate materials, and then fabricate them in a reliable and cost-effective way. Plus, repair, ring sizing, and marking or engraving of rings, watches, and other items are also common chores for most jewelers. While there are time honored methods for accomplishing all these tasks, jewelers are always searching for new production techniques that deliver better results in terms of cosmetics and mechanical strength, and which take less time – especially for repairs and ring sizing. Plus, production tools which enable greater design freedom can help a jewelry shop to maintain its competitive edge.
The Solution
Lasers are well-established as working faster and delivering better quality results over other methods for welding, cutting and marking in jewelry production and repair. One key reason for this is that lasers apply heat in a high spatially confined manner. Thus, the laser can cut, weld or mark with high spatial precision, and without adversely affecting heat sensitive precious materials (pearls, opals, etc), or damaging or discoloring small or delicate metal structures. For these reasons, the husband and wife team of Volker and Christina Carstens at jewelry manufacturer Atelier Schon (Hamburg-Blankenese, Germany) began looking for a laser welder and laser marking system in 2015.They enlisted the help of local Coherent partner Teigelkötter Lasertechnik. This lead to the purchase of two Coherent laser systems – a Performance 6002 Facelift welder, and an EasyJewel marker. These were chosen because of their combination of performance, capabilities, and ease-of-use.
The Result
Atelier Schon uses the Performance Facelift 6002 welder for both manufacturing and repair. A typical task might be welding delicate posts to an earring, which must be accomplished without producing any damage or discoloration. According to Carstens, the Coherent laser welder provides stable and consistent output at any power level, which is critical when welding delicate parts. Also, he notes that the welder is forgiving if the operator doesn't hold the piece exactly at the focus position .This cuts production time and delivers better results. The Coherent EasyJewel is used for marking and engraving. It even enables marking on curved surfaces, like rings. "So, much of the marking we do is individualized; putting an inscription or name on a watch or ring, for example. The EasyJewel makes this whole process fast and simple, from bringing the artwork into the system through actually making the mark," notes Carstens.
To learn more about Coherent laser solutions at Atelier Schon, read the full success story. 
"Welding jewelry requires finesse, not brute force, and that's why we like the Coherent system. It gives us the control we need when welding something thin or delicate, like a hollow chain that is easily damaged or even vaporized when it's heated too much. And, the Performance Welder is also fast and very easy to use."
— Volker Carstens, Owner, Atelier Schon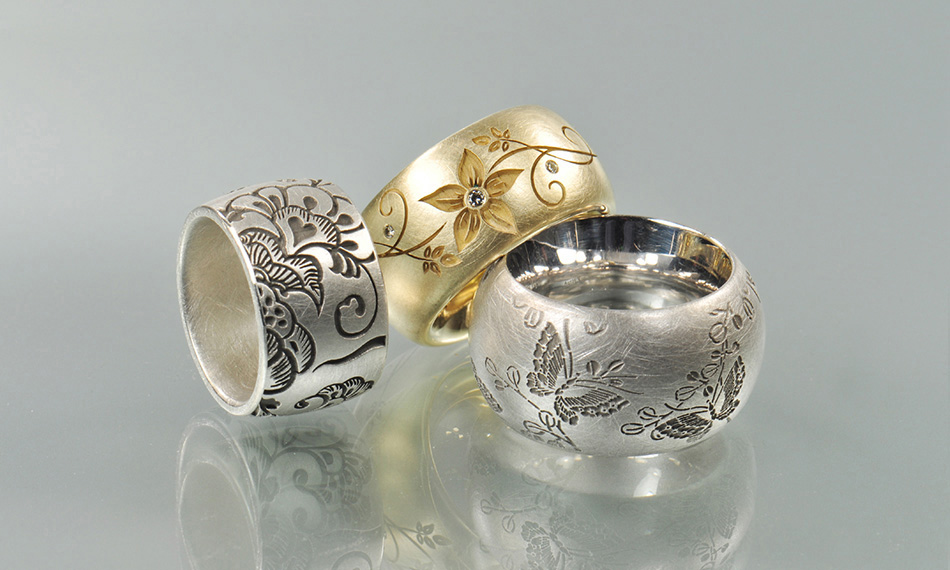 Ready to become a success story?
Our team is ready to help.