Faster Cutting for OLEDs, MDM, and more
The new Coherent Monaco 1035-150-150 offers higher pulse energy and higher power than earlier models, increasing the cutting speed and maximum substrate thickness in applications such as OLED display glass as well as medical devices and implants.
June 27, 2023 by Coherent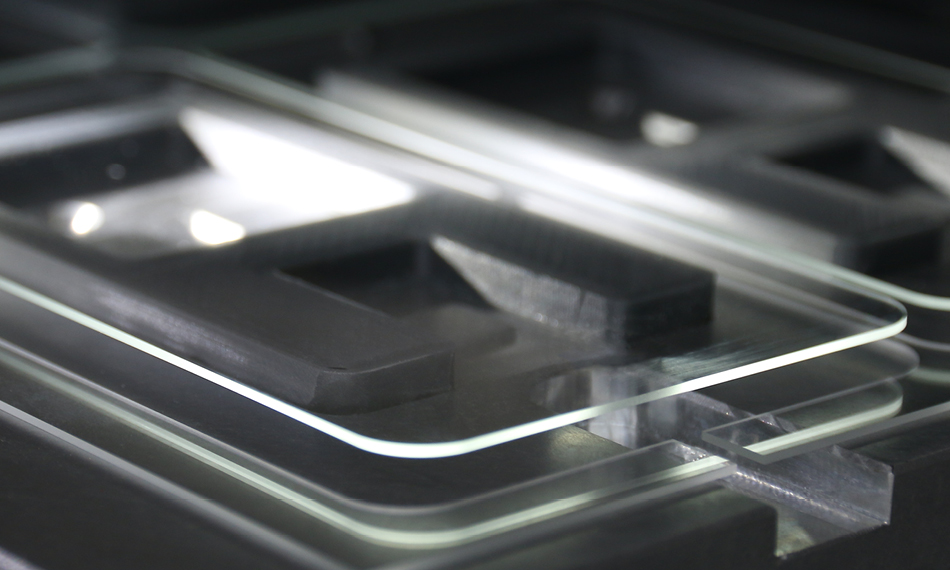 The unique short pulse width and high peak power of femtosecond lasers enable cutting of both delicate and tough materials with higher edge quality than any other cutting tool – laser or non-laser. For many years they were only used in a few specialty niches based on limited power levels and reliability needs required for 24/7 industrial applications. Fortunately, that completely changed a few years ago with the advent of lasers like the Coherent Monaco family of femtosecond lasers, which provide 10s of watts of power from a compact, rugged box. 
These hands-free lasers have been quietly revolutionizing demanding cutting applications including coronary stents where edge quality is a mission-critical metric with a huge impact on the long-term success of minimally invasive cardiac treatments. 
Another important area where they are playing a growing role is in the cutting of OLED display glass. Edge quality is very important when cutting this chemically hardened material because glass panels have the strange habit of always breaking from the edge, even when impact is applied to the middle. This requires a cut free of cracks and thermally induced stress in the touchscreen edge areas. Femtoseconds lasers like Monaco are the perfect cutting tools to deliver this. 
More power for OLED screen manufacturing
With an installed base of over 750 systems in factories around the world, Monaco is one of the leading laser solutions for manufacturing of OLED screens. If you're reading this blog post on a smartphone, there is a good chance your screen was cut with a Monaco. 
However, there is currently a growing demand for power that's higher than a few tens of watts. Why? The main reason is that IT devices, such as tablets and laptops, are increasingly using OLED screens, which require processing larger glass sheets than those currently used in the smartphone industry. To keep pace with other display process steps, this in turn needs a faster cutting speed, which can only be achieved with a higher-power laser. 
The new Coherent Monaco 1035-150-150 was developed as a direct response to this need. 
With 150 watts of power, the new Monaco 1035-150-150 doubles the output of existing configurations, enabling high-precision cutting of large glass panels in very high volumes to produce large OLED screens with perfect assembly fit in next-generation IT devices. 
Double the pulse energy for thicker material
In addition, the Monaco 1035-150-150 more than doubles the pulse energy of earlier models. This is important because femtosecond applications in medical devices and other industries often need to cut thicker material — and the limit on the maximum achievable cutting thickness for a laser is often determined by the pulse energy. 
With a pulse energy of 150 µJ, our newest femtosecond laser can cut "difficult" materials — like sapphire and complex-coated brittle materials — with thicknesses of up to 2 mm.

The bottom line, the new Monaco cuts both faster and deeper (thicker). And thanks to its 400 fs pulse width and circular high-quality output beam with M2 <1.3, it does this while still delivering the unmatched edge quality that is uniquely possible with femtosecond lasers.
The Monaco 1035-150-150 is also incredibly reliable. Like all Monaco series lasers, it is HALT-designed and HASS-verified for the highest quality and industrial-grade 24/7 reliability, maximizing throughput and yields, and hence process economy. (HALT refers to highly accelerated life testing during product development and HASS refers to highly accelerated stress screening for final product certification.)
Learn more about the Coherent Monaco 1035-150-150.