Maximizing Equipment Value
Coherent Field Service Engineers help customers worldwide install, use, and maintain laser equipment to maximize productivity and avoid costly downtime.
January 09, 2023 by Coherent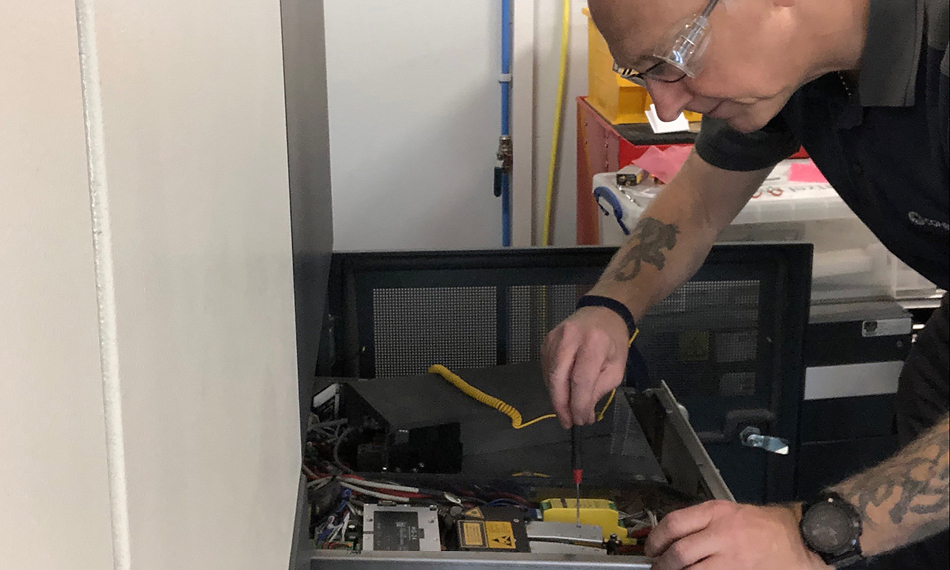 "For many of the manufacturers I service in the United Kingdom and Europe, equipment downtime can cost more than what they originally paid for their system," notes Coherent Field Service Engineer Gary Smith. "Once I had a parts supplier in the automotive industry tell me it would cost his company £1 million a day if I couldn't get their welding system running within three days. And this was on Christmas Eve! We got him running in two."
"Of course, the stakes and the drama aren't always that high. But time is money for every customer, whether it's a small job shop or a huge manufacturer. So, we're always looking to improve our 'first-time fix rate.' Namely, the percentage of repair calls on which we solve the issue the same day we visit," adds Smith. 
Here comes trouble
This effort to get equipment back online quickly starts as soon as a customer first contacts Coherent by phone or e-mail. The Technical Support team gathers as much detailed information as possible. Often, they use remote diagnostics to get an accurate picture of what the problem might be. They attempt to resolve the problem immediately, but if that's not possible, then the case is allocated to a Coherent Field Service Engineer.
"In a way, COVID helped our service operation," says Smith. "Because during lockdown, companies were more reluctant to have us visit. This increased their willingness to allow remote access to their equipment. As a result, we're now better able to resolve problems without an actual trip. But, even if we can't, the e-diagnostics information gives the Field Service people some idea of what to expect. That helps us prepare better and make sure we bring the right spare parts or equipment for the in-person call. All this has enhanced our ability to complete repairs on the first trip out."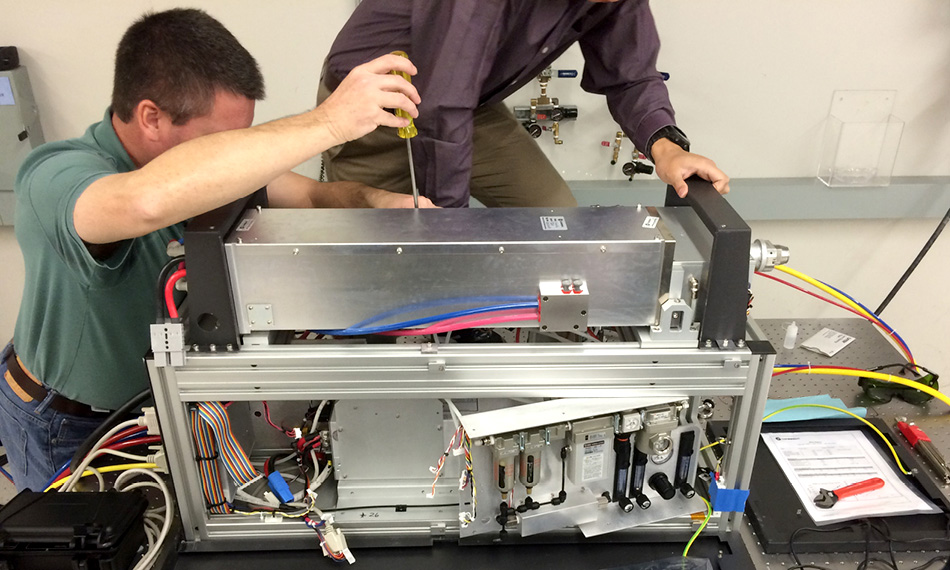 "But, for me, the human element is still a big factor. Often, repair issues have been reported to us by the customer's managers or supervisors – not the actual equipment operator. So, some of the details and nuances don't get included. When I get to a location, I like to talk directly to the actual operator before I start working. Frequently they give me small helpful snippets of information that are not contained in the case notes. Sometimes this indicates to me that the problem is simpler than I expected. Maybe the fault is something minor like a bad button on a control panel – so the fix doesn't even require replacing an entire circuit board or power supply. Plus, this interaction helps build the customer relationship experience and makes them feel more valued. It also makes the chance of being offered a cup of coffee more likely, too."
"The other tool we have for minimizing downtime is our stock of spare parts. Every service engineer has what we call a 'car spares kit' that we travel with. This has the components that fail most commonly – like focusing optics or flashlamps for a welding system. You can't imagine how often I get to a location and find out the problem is just a clogged air filter in the machine's exhaust system. So, I keep plenty of those handy. Our next resource is a sizable stock of spare parts held in each major geographic region we service. This enables us to get most of what we need within a day, and not have to worry about things like shipping delays or holdups in Customs."  
Smith states, "All these things together really maximize our first-time fix rate. I'd say we can complete a repair within two to five hours on the first visit for the majority of our jobs. This keeps customers pretty happy."
Service makes the difference
Not every service call is for equipment repair. Far from it. Smith says that his typical routine also includes installations, scheduled preventative maintenance, and operator training on a wide range of products. His customer base is varied, although most of it involves industrial lasers and laser systems – welders, markers, and tube cutting machines – for manufacturers in diverse industries, including automotive, medical products, appliances, jewelry, and electronics. 
"The web sites and datasheets of most industrial laser equipment suppliers focus on product features and capabilities, rather than after-sales service. But I'd like to think that the effort we make to consistently deliver superior service is a big differentiator for Coherent. I already said that it cuts down on unscheduled downtime, which can have a huge cost impact. But, installation, training, and the other services we provide all help users to maximize their productivity and consistently operate their systems at peak performance levels. This means they get the best quality results and highest throughput from their laser system right from the start, and that they stay at this level through the years."

Learn more about Coherent Service.