---
Keep sharpening your skills.
Training can help maintain optimum laser performance, increase the life of your laser, and improve product quality. We offer a wide range of courses -- each tailored to your business needs -- from preventative maintenance, and process optimization to application development, and more.
By successfully completing a laser training course, your employees will gain invaluable skills that allow them to efficiently operate -- and optimize -- their laser system.
You must have a Coherent laser system before attending a training course.
Trainings are offered at our Laser Training Center, or at your workplace.
Instructors
In addition to formal education, our instructors have earned their expertise through real world experience in a wide range of fields, from customer service to engineering.
Every instructor creates a professional and comfortable environment with an emphasis on hands-on learning and individualized attention. Class sizes are small, ensuring plenty of personal attention.
Coherent Course Catalog
For our full catalogue of course descriptions, including registration information, download the Coherent Laser Training Catalog of Courses below.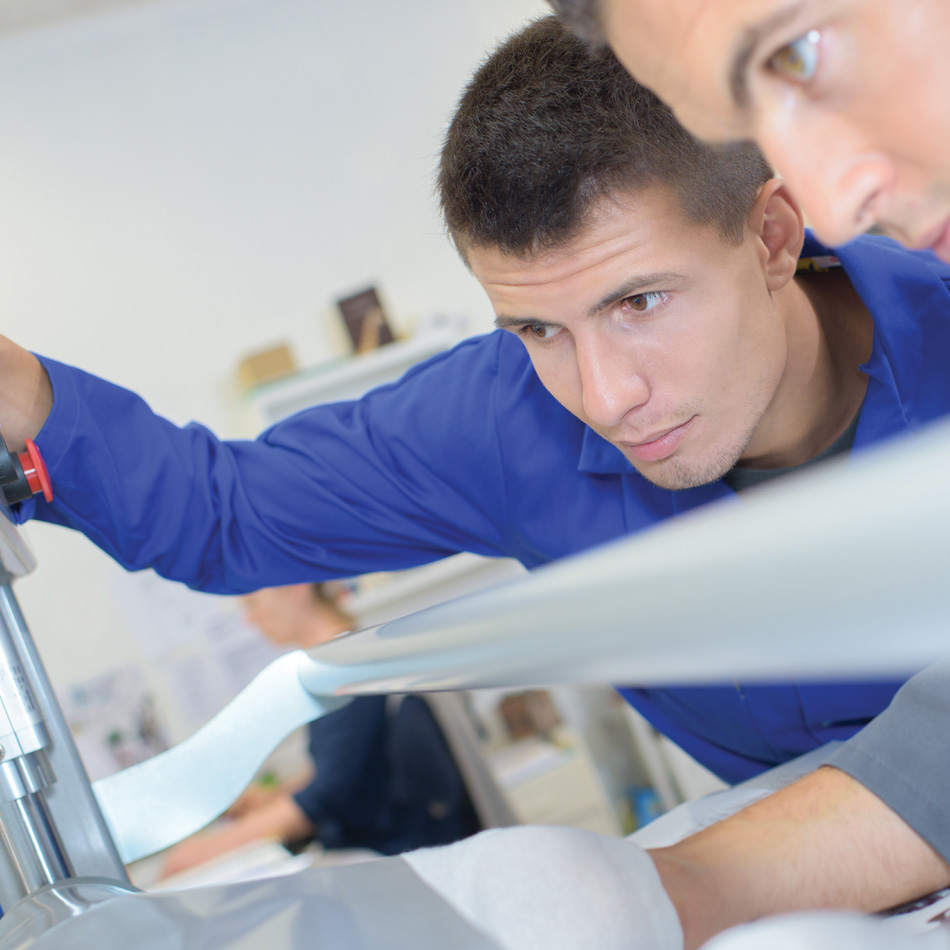 Laser Safety Standards for Laser Owners
Laser owners have the fundamental responsibility to provide for the safe use of lasers within their facility, to their employee users and to implement safety programs to adequately control the hazards associated with laser use. 
In the United States, the accepted governing standards are the ANSI Z136 series, The Safe Use of Lasers. Additionally, the Federal OSHA (Occupational Health & Safety Administration) has adopted the ANSI-series standards as their governing regulation for workplace laser safety. Moreover, aspects of laser use can also be regulated at the state and local government levels.
Outside of the United States, international standards such as IEC 60825 series, Safety of Laser Products, prevail. 
We recommend for laser owners to follow the governing standard in their country, state, and/or city to assure regulatory compliance and to provide the necessary safety programs to protect their employees and property.
Laser Safety Resources
Laser Institute of America
The Laser Institute of America is a professional society that promotes laser safety and education by offering technical conferences, workshops, publications, and training to industrial, medical, research, and government communities. You can purchase the standards referenced above from their site.
Center for Devices and Radiological Health
Center for Devices and Radiological Health (CDRH) regulates firms who manufacture, repackage, re-label, and/or import lasers (and medical devices) sold in the United States. An overview of laws and regulations for radiation-emitting products is provided on the web site.
Laser Safety Awareness Video (33:58) 
---
Students:

After viewing the laser safety awareness video, you must successfully complete the laser safety quiz prior to attending any of Coherent's laser training programs.
Important Notes:
These videos are intended as a guide to laser safety and ESD awareness and must be viewed in their entirety. 
These videos are not a substitute for company-specific laser safety and ESD training.