It All Adds Up

Our industry-leading innovations enable a 2x lifetime improvement, a 99% decrease in wafer chipping, a 50% decrease in metals contamination, an 80% decrease in fence "wear-grooving" particle generation, and a 30% average cost-of-ownership savings.

High-Performance Coatings

The Coherent low-temperature elastomer pedestal and heat sink coating increases wafer cooling, boosts productivity, and improves pad-to-pad wafer temperature uniformity.

Torlon Fence Assemblies

Utilize high wear resistance Torlon to dramatically improve fence and disk lifetime, substantially decrease wafer chipping, cut fence wear-grooving, and lower metals contamination.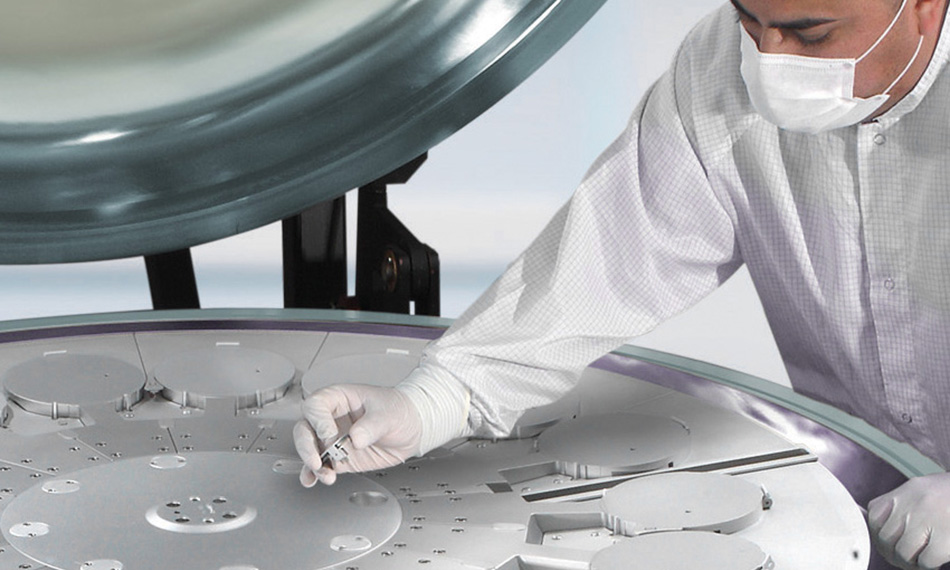 改良されたフェンス設計
Coherentの高精度スクリューインベアリングフェンス設計は、長寿命で非対称フェンス摩耗がなく、OEM圧着ポジション部品で発生するパーティクルトラップを排除します。
ディスプレイ製造におけるレーザ:MicroLEDのリフトオフ、移設、修理
Coherent UVtransferシステムは、MicroLEDディスプレイの製造において重要な3つのステップを実行し、圧倒的な解像度と輝度を持つスケーラブルなディスプレイを実現します。
Thirty Meter Telescope国際天文台:Coherentの光学系が照らす望遠鏡の明るい未来
Coherentは、史上最も野心的な天文学プロジェクトの1つであるThirty Meter Telescopeの光学系と光学製造技術を供給しています。