New Ultraviolet Lasers for Flow Cytometry
The Coherent OBIS XT series of compact, "smart" ultraviolet lasers now expands power up to 150 milliwatts and a completely new 320 nm wavelength.
July 14, 2022 by Coherent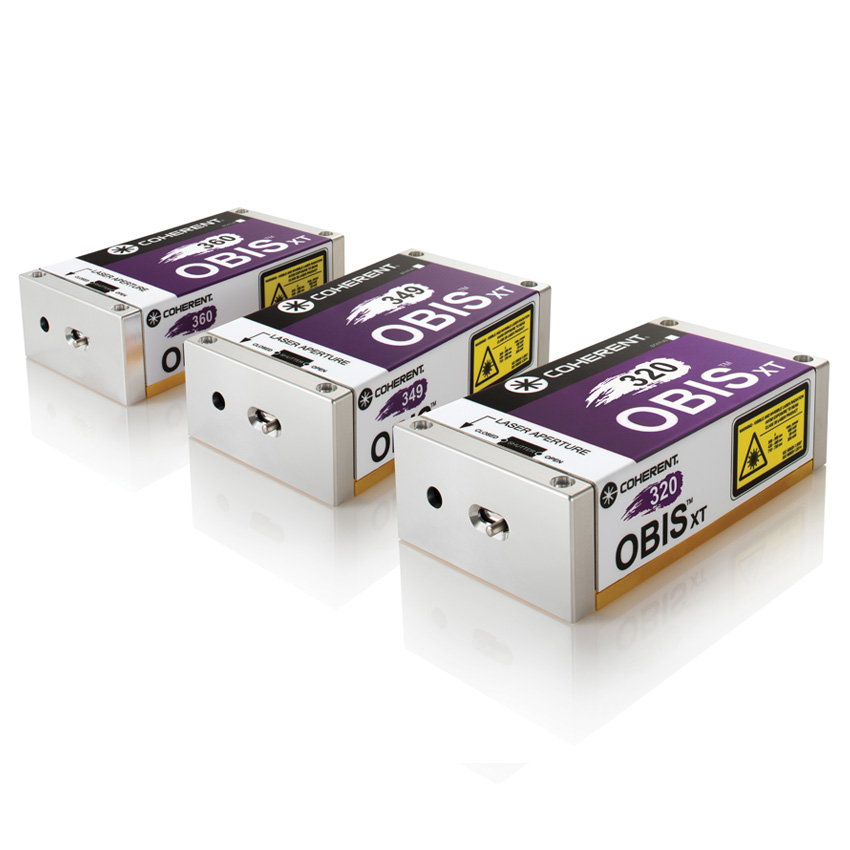 In multi-parameter flow cytometry, instruments and fluorochrome palettes are both currently being pushed further into the ultraviolet to increase the number of parameters. Specifically, by increasing the overall instrument spectral bandwidth, more colors can be accommodated supporting more counting/sorting parameters. 
The shortest wavelength of interest is now 320 nm. But this is a wavelength where there have been few laser choices and where existing laser technologies have delivered poor reliability. In response, we are extending our popular family of compact, reliable Coherent OBIS XT lasers with the new OBIS 320 XT, now offered with 20 or 40 mW of true CW output. 
Two other important additions to the smart OBIS XT family are higher power versions: the OBIS 349 XT and OBIS 360 XT lasers are both now available with 150 mW of output at a wavelength of 349 nm and 360 nm respectively. The 349 nm wavelength in particular has become a dominant choice for ultraviolet cytometry applications. The 50% increase in maximum output power will allow faster counting and sorting. The high power at 360 nm will enable faster throughput in tasks like sex sorting of sperm.
The compact size, integrated controller, and low heat dissipation of all OBIX XT lasers simplify integration, saving time and costs. An optional compact heat sink is also available to further simplify heat dissipation. Other important features include a choice of OEM and end-user configurations, as well as versatile interfacing with RS-232, RS-485, and USB that combine to provide exceptional flexibility and control in users' instruments and experimental set-ups.
Most compact lasers for flow cytometry are discarded at the end of their useful life. But OBIS XT lasers are virtually unique in being factory-repairable. This serves to further increase the value of these reliable lasers for both OEMs and end users alike.
Learn more about Coherent OBIS XT lasers.