---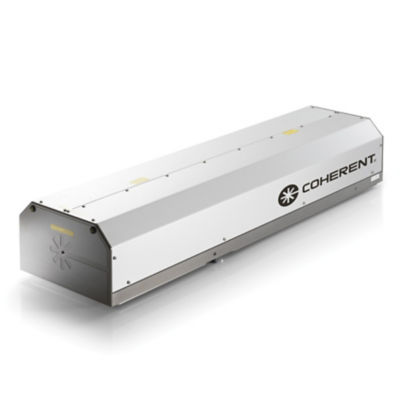 Harness the unique, medium-to-high power, green and UV, quasi-CW output of Paladin Series lasers for semiconductor inspection and laser direct imaging applications.
Paladin are mode-locked, frequency multiplied, DPSS lasers offering maximum stability, convenience, and industry proven reliability and lifetime. This is achieved via PermAlign technology, cleanroom assembly, hermetic sealing, and field exchangeable pump modules.
---
Paladin Series Overview
Choose the power level between 2 W and 24 W of picosecond, quasi CW pulses that best matches your application.
Product Specifications
Model

Wavelength (nm) 

Output Power (W)

Repetition Rate (MHz) 

Paladin Compact 355-2000 

355 

2 

120 

Paladin Compact 355-4000 

4 

Paladin 355-8000 

8 

80 

Paladin 355-10000 

10 

Paladin 355-16000 

16 

Paladin 355-24000 

24 

Paladin Advanced 532-20000 

532 

20 

80 
Lasers for Microelectronics and Micromachining | Coherent
Semiconductor Manufacturing
Support fabs from the most advanced transistor nodes to legacy nodes by locating and avoiding defects, and processing advanced materials like low-κ dielectrics.