---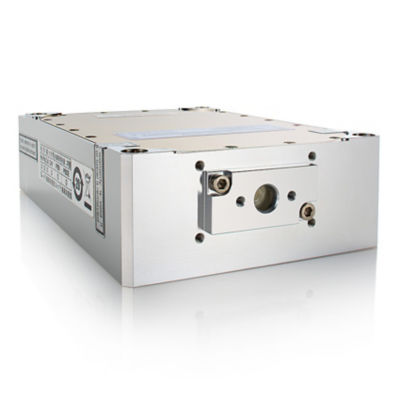 Lasers that improve the instrument performance in Maldi-TOF, LIBS, and other demanding applications in life sciences with short pulses, high pulse energy, and high-repetition rates.
Available in 1030, 515, 343 nm wavelengths, FLARE NX delivers short pulse widths of ~1 ns, repetition rates up to 2 kHz, and pulse energies as high as 500 µJ. The compact laser head simplifies direct integration in OEM designs.
---
FLARE – Key Parameters
Choose between IR, green or UV outputs. Use the high pulse energy and short pulse width to improve the signal-to-noise ratio and time resolution of your data.
Product Specifications
Model Name

Wavelength

(nm)

Pulse Width (ns)

Pulse Energy

(µJ)

Pulse Repetition Rate (Hz)

Laser Head Dimensions (mm)

FLARE NX 1030-1.0-2

1030

1.5 ± 0.2 

>500

≤2000

156 x 94 x 38

FLARE NX 515-0.6-2

515

1.3 ± 0.2 

>300

FLARE NX 343-0.2-2

343

1.0 ± 0.2

>100
Laser Solutions for Medical Life Sciences | Coherent
Spectroscopy
Discover the broadest range of spectroscopy lasers to get the perfect match for LIBS, MALDI-TOF, Raman, CARS, SRS, LA-ICP-MS, and more.