New Economical UV Marking Laser
The new Coherent Matrix 355 is an economical and compact ultraviolet (UV) laser designed specifically for the fast-growing general marking and coding market segment.
July 31, 2023 by Coherent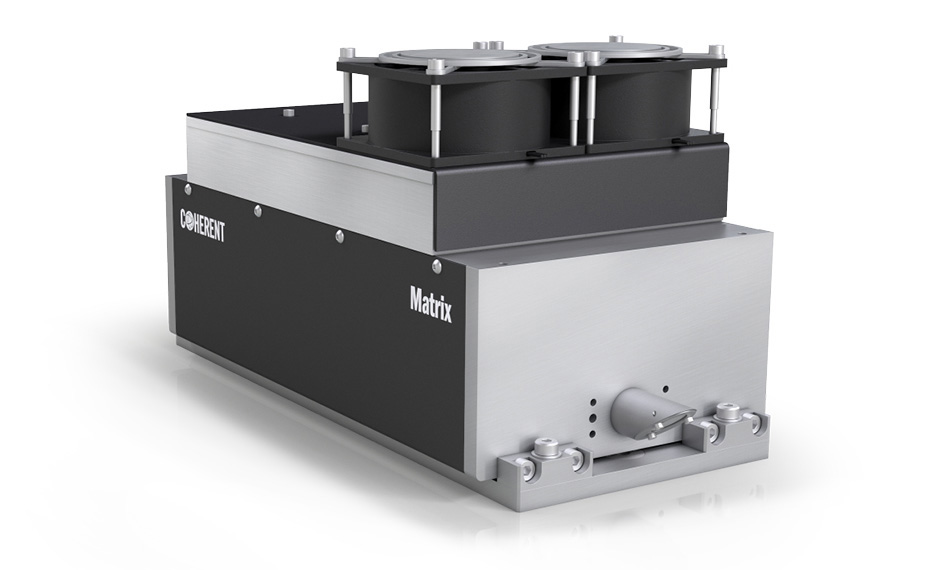 UV lasers provide the ability to mark a wide variety of colored, white, and black plastics with high-resolution marks characterized by high contrast and no undesirable thermal damage such as peripheral discoloration or charring. This makes them a leading choice to mark products in the medical, pharmaceutical, food packaging, and consumer product fields. The new Matrix 355 is a UV laser designed to improve the economy, speed, and quality of these applications.  
The Coherent Matrix 355 outputs a circular TEM00 beam shape and is available with a choice of 5 or 10 Watts of fast-pulsed (up to 300 kHz) power. It delivers a ~50% reduction in both cost and package size compared to earlier models. This is a result of its one-box format where all the miniaturized electronics are integrated within the compact laser head, addressing customer demand for simpler integration into marking platforms. The laser head measures only 160mm x 300mm x 150mm and weighs less than 7kg.
The Matrix 355 benefits from the unmatched vertical integration at Coherent as well as the company's unrivaled experience in delivering long-lived ultraviolet laser technology at all power levels. That's how this new economical laser also provides all the performance and reliability usually found only in high-power Q-switched lasers, including proprietary features for marking like PulseEQ. This feature maintains constant pulse energy independent of trigger rate, e.g., the scanner speed changes at corners; unlike other less sophisticated commercial lasers. This maximizes the uniformity and aesthetic quality of the marks created.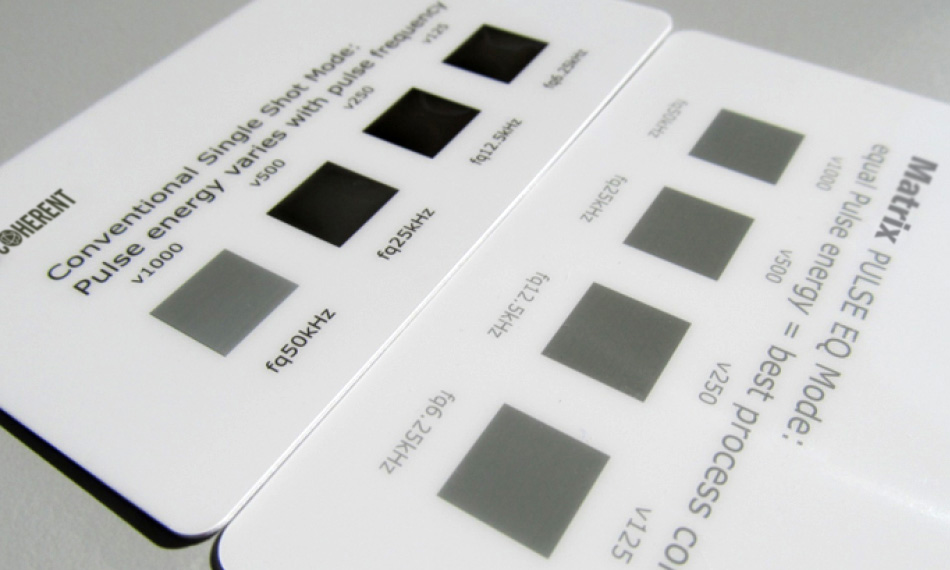 This new laser has several other features which enhance its ease of use and simplify its integration into any marking application. For example, it is the only UV marking laser to provide up to 10 W from an air-cooled platform, avoiding the hassle of water cooling. Plus, users can access a built-in web server GUI through a standard Ethernet port, with no need to install a GUI on a local PC. The web server GUI also supports troubleshooting and generating log and health status files for remote diagnostic services. Alternatively, the laser can be controlled through its RS-232 port.

The new Matrix also uses a three-point kinematic mounting format, which is dramatically superior to traditional flat plate mounting schemes. This means that the laser is thermally isolated from the rest of the laser tool, thus ensuring stable operation within a broad temperature range (15°C to 40°C). Additionally, built-in thermal heaters minimize the warm-up time: down to <5 min from standby and <20 min from a cold start.
Learn more about the Coherent Matrix 355.