Custom Optics
Construct high-performance optical systems and lasers utilizing a diverse range of custom optics and optical assemblies.
Improve Performance Maximize your own system performance by starting with high quality optics.
Reduce Time-to-Market Use Coherent subassemblies to cut product development time.
Stay on Schedule Rely on on-time deliveries to keep your manufacturing within schedule.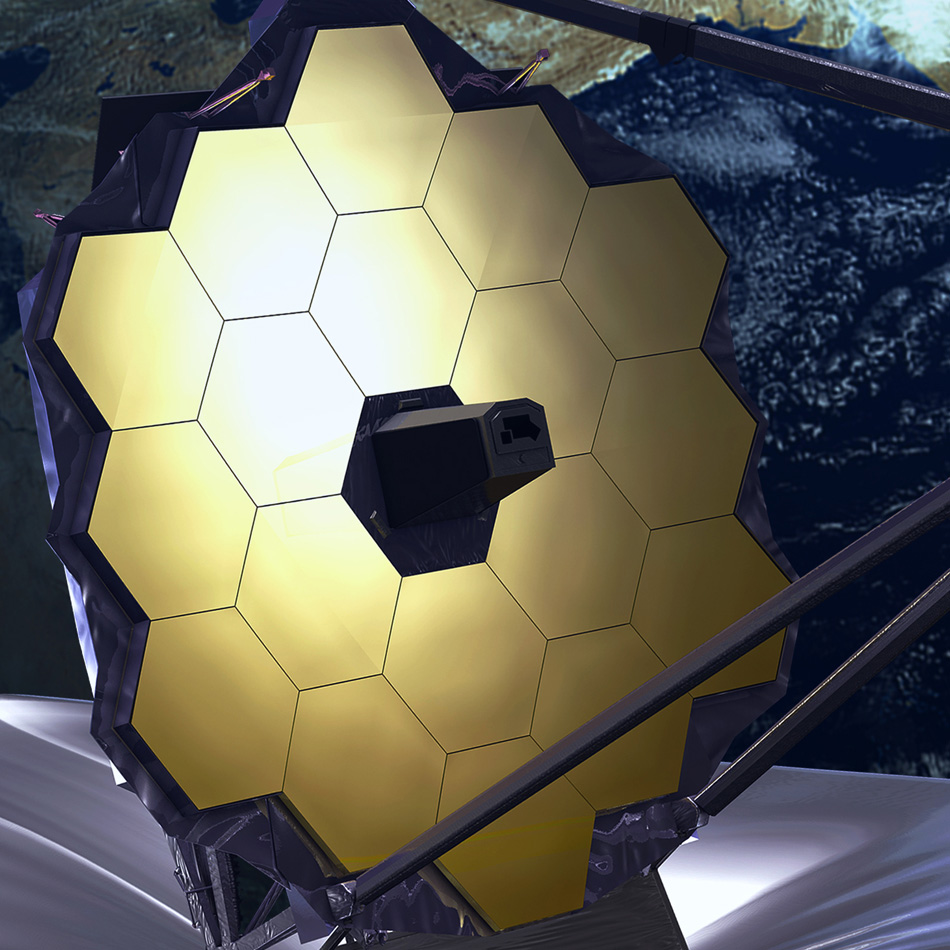 Custom Optical Systems with Improved Outcomes
Coherent offers a diverse range of optical components and assemblies, ranging from sapphire windows, high damage threshold optics, and a broad assortment of laser crystals, through meter class, space qualified optics.
Custom Optics Product Family
| | | | |
| --- | --- | --- | --- |
| Coherent TIOS (formerly Tinsley) deliver high-performance, large aperture optical systems for space, airborne and ground astronomy, and defense applications. | Space-Qualified - Coherent has optics in service from Earth orbit to beyond Pluto. Our optics were chosen to fix Hubble, capture images with the James Webb Telescope and are deployed in strategic defense applications. | Substrate Options - Coherent | Tinsley quantum coatings are ideal for imaging applications. Choose optical glasses, aluminum, beryllium, nickel and silicon carbide. | Reduce Weight - Integrating mount structures with the optical surface reduces package weight and size. |
| High-Power Laser Optics in all grades of fused silica, with AR, HR, and polarizing beamsplitter coatings at any wavelength from 193 nm to 1600 nm. | UV through NIR - Laser line coatings from 193 nm to 1600 nm. | Minimize Absorption - Absorption is tested at every fabrication step, from incoming material through coating. | Trust but Verify - Coherent performs in-house laser damage testing and fluorescence measurements. |
| Sapphire Windows offer a broad transmission range, high hardness, mechanical strength, and chemical resistance making them ideal for demanding applications. | Size Matters - Diameters from 3 mm to 200 mm. | Survive Harsh Environments - Coatings qualified for MIL-STD-810G (salt/fog). | Avoid Damage - Damage threshold >20 J/cm² at 1064 nm. |
| Non-linear crystals, gain crystals, and gain assemblies for defense, industrial, and medical applications. | Thoroughly Tested - Absorption is minimized by extensive testing, from boule growth through final coating. | Coating Options - Dielectrics using ebeam (with IAD), IBS, and magnetron sputtering, plus metallization. | Simplify Implementation - Get complete assemblies, including q-switches and harmonic crystal ovens. |

By providing your information and clicking 'Subscribe', you opt-in to receiving periodic email marketing communications from Coherent Corp. and understand that your personal data will be processed in accordance with our Privacy Policy and that our Terms apply. You may opt-out of marketing emails sent by us at any time by clicking the unsubscribe link in any marketing email you receive.