---
Providing high-stability TEM00 CW power up to 20 W at 532 nm, the Verdi is ideal for a wide range of applications including semiconductor inspection, annealing, holography, and Ti:Sapphire pumping.
The Verdi series features OPSL models ideal for semiconductor inspection, annealing, and Ti:S pumping. It also includes SLM single-longitudinal mode OPSL and DPSS lasers for interferometry/holography and ultra-low noise applications. 
---
Verdi Family Summary
Use the OPSL-based G series for most applications. Use the DPSS V series for applications requiring >5W single frequency. Output noise for most models is <0.02 %.
Product Specifications
Output Power (W)

Recommended Models for –

General Applications 

Single-Frequency Applications

2

Verdi G2 

Verdi G2 SLM 

5

Verdi G5 

Verdi G5 SLM 

6

- 

Verdi V6 

7

Verdi G7 

- 

8 

Verdi G8 

Verdi V8 

10

Verdi G10 

Verdi V10 

12

Verdi G12 

Verdi V12 

15

Verdi G15 

- 

18

Verdi G18 

Verdi V18 

20

Verdi G20 

- 
Lasers for Microelectronics and Micromachining | Coherent
Pulsed Laser Deposition (PLD)
Utilize powerful excimer lasers for pulsed laser deposition (PLD) supporting research or volume production.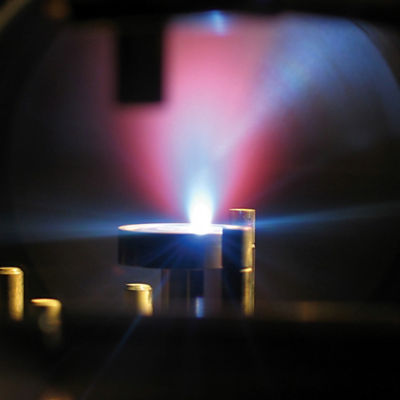 Scientific Lasers | Coherent
Interferometry
Choose from a complete portfolio of LIGO-proven lasers for interferometry with low-noise single-frequency products based on DPSS, NPRO, OPSL, and even ion lasers.
Laser Solutions for Medical Life Sciences | Coherent
Raman Techniques
Simplify Raman spectroscopy and microscopy with ultrafast narrow-line lasers across the entire visible spectrum with output power from milliwatts to Watts.