Laser Machines and Systems
LineBeam
---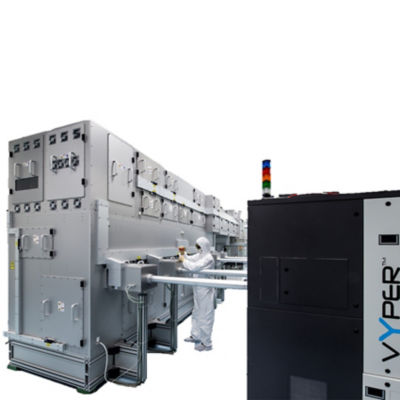 LineBeam systems are the enabling optical technology for mass manufacturing of LTPS backplanes on large substrate panels with the highest yield. 
Deliver line beam profiles up to 1500 mm long for panel sizes up to Gen 10.5. Feature short and long axis beam homogeneity for maximum throughput and beam utilization. Superior pulse stability and high depth of field ensure a large process window.
---
LineBeam – Some Key Performance Metrics
Benefit from the top hat beam profile of LineBeam, with excellent homogeneity in both short and long axes, all at a short wavelength of 308 nm.
Product Specifications
Parameter

Values

Line Length (mm)

750 

1000 

1300

1500

Beam Profile Type 

Top-hat along both axes 

Depth of Focus (µm)

±150 

±120

±120 

±120

Long Axis Homogeneity (%)

0.6 (2σ) 

Short Axis Homogeneity (%)

0.8 (2σ) 
Lasers for Microelectronics and Micromachining | Coherent
Displays
Get laser solutions that drive innovations in flat panel and display performance and production, especially for mobile devices.