Laser Machines and Systems
Plug-In Architecture
Laser FrameWork delivers industry standard protocols and a plug-in architecture to support your business.  Industry 4.0 capability. Today. 
Modern factories are highly complex automated orchestras of raw materials in one end, finished product out the other. This level of automation demand connectivity and extensibility. The modular architectures extends your capabilities with new software and hardware modules – today and tomorrow. 
Key Capabilities
Connectivity Options

Communication interfaces and protocols for vertical and horizontal data exchange are specified by choosing from options including HK, MJC,  MQTT, and various field-bus systems, such as ProfiNet.

Easily Incorporate External Data

Enterprise software, including ERP systems, integrate through packaged interfaces for product-specific recipe workflows. External systems can feed or receive data from Laser FrameWork.

Data Logging

Documentation and traceability is readily supported and easily included in the process workflow.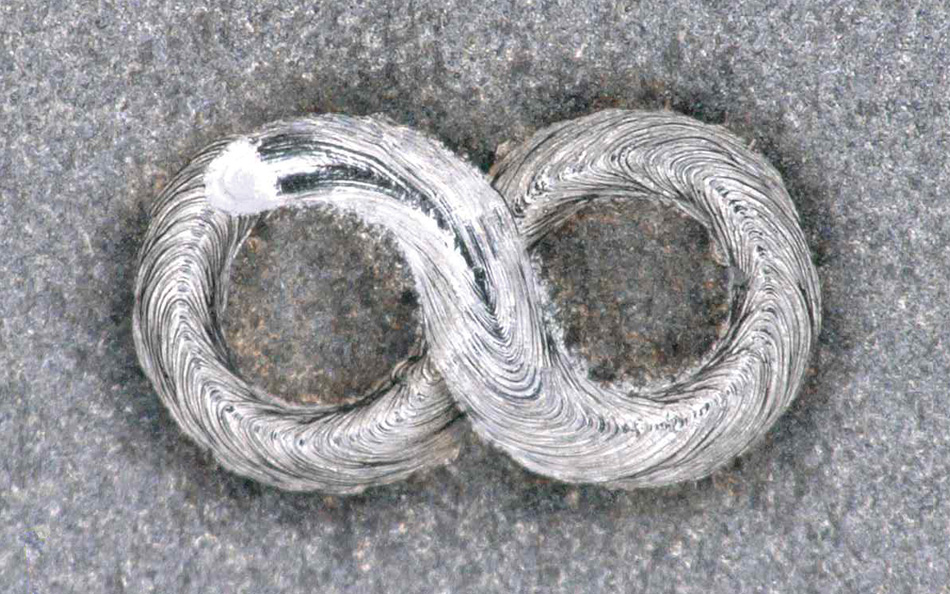 Enhanced Welding Capabilities
The advanced SmartWeld+ process monitoring accessory delivers the real-time data required to accomplish the most precise and demanding welding, cutting, marking, engraving, and even cleaning applications. It employs an array of sensors to get a dynamic view of laser processes both on and beneath the surface. Specifically, this means monitoring the characteristics of the laser created plasma (ionized plume) and the surface temperature of the part. Plus, option acoustic sensors can provide a more comprehensive process fingerprint, such as heat cracking in a joint during or even after the welding process.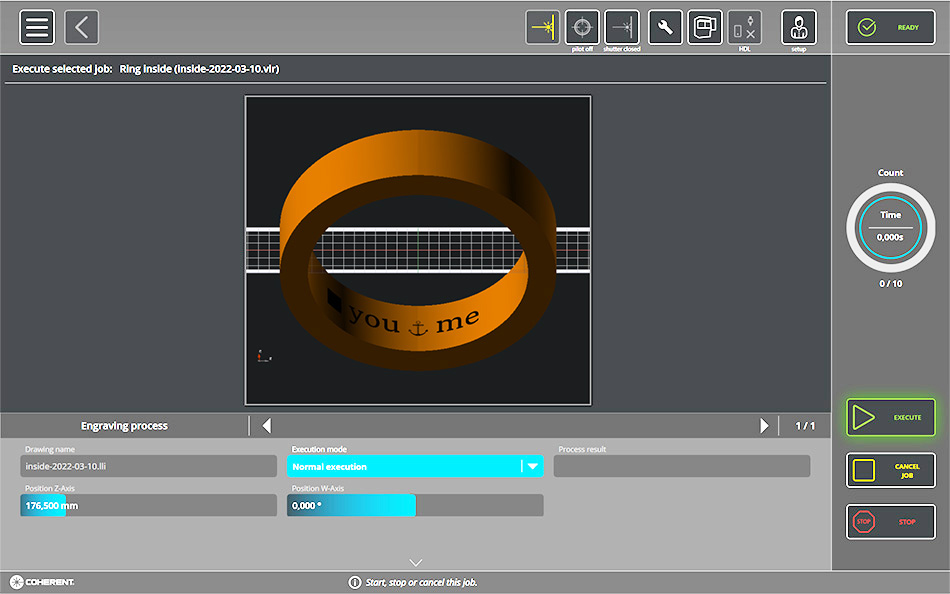 3D Engraving and Marking
Further add-ons include a ring marking software module for jewelry making and a 3D engraving hardware option. These simplify what were previously complex tasks, such as marking either the inside or outside of a ring, as well as on all sorts of other curved surfaces. Laser FrameWork even uses machine vision to measure the actual the shape, position and orientation of the work piece and then automatically adjusts the marking layout based on the data. The result is a perfect mark, every time, even without a skilled operator.  
Video Spotlight
Connectivity made easy
Laser FrameWork simplifies connecting your laser machine to your other production systems and exchanging all kinds of data. This lets you control jobs using commands from a higher-level control system, like a Host or MES system, and provide individualized product data, such as serial numbers, and collect data for traceability purposes.
Coherent Laser FrameWork Improves Manufacturing Productivity
A unified laser software platform for welding, cutting, and marking machines simplifies use and improves throughput.