Lasermaschinen und Systeme
Plug-in-Architektur
---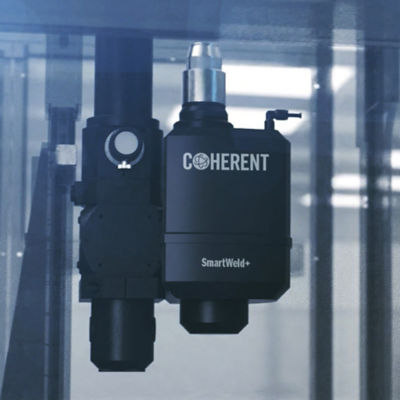 Laser FrameWork bietet Industriestandardprotokolle und eine Plug-in-Architektur zur Unterstützung Ihres Unternehmens. Industrie 4.0-fähig. Heute.
Moderne Fabriken sind hochkomplexe, automatisierte Orchester, bei denen an einem Ende die Rohstoffe hinein‑ und am anderen Ende fertige Produkte herauskommen. Dieser Grad der Automatisierung erfordert Konnektivität und Erweiterbarkeit. Die modulare Architektur erweitert Ihre Möglichkeiten mit neuen Software‑ und Hardwaremodulen – heute und morgen. 
---
Hauptfähigkeiten
Konnektivitätsoptionen

Kommunikationsschnittstellen und ‑protokolle für den vertikalen und horizontalen Datenaustausch werden durch die Auswahl von Optionen wie HK, MJC, MQTT und verschiedenen Feldbussystemen wie ProfiNet festgelegt.

Externe Daten einfach einbinden

Unternehmenssoftware, einschließlich ERP-Systeme, lassen sich über paketierte Schnittstellen für produktspezifische Rezept-Workflows integrieren. Externe Systeme können Daten von Laser FrameWork einspeisen oder empfangen.

Datenprotokollierung

Dokumentation und Rückverfolgbarkeit werden direkt unterstützt und können einfach in den Prozessablauf integriert werden.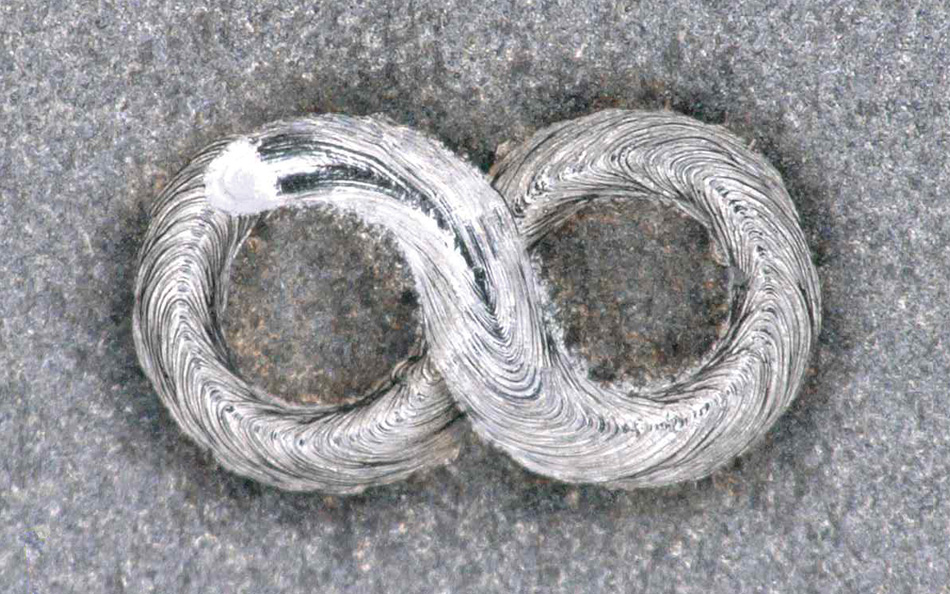 Verbesserte Schweißfähigkeiten
Das fortschrittliche SmartWeld+ Prozessüberwachungszubehör liefert die Echtzeitdaten, die Sie für die präzisesten und anspruchsvollsten Schweiß‑, Schneid‑, Beschriftungs‑, Gravur‑ und sogar Reinigungsanwendungen benötigen. Es verwendet eine Reihe von Sensoren, um einen dynamischen Blick auf die Laserprozesse auf und unter der Oberfläche zu erhalten. Konkret bedeutet dies die Überwachung der Eigenschaften des vom Laser erzeugten Plasmas (ionisierte Wolke) und der Oberflächentemperatur des Teils. Außerdem können optionale akustische Sensoren einen umfassenderen Eindruck von Prozessen liefern, z. B. Hitzerisse in einer Verbindung während oder sogar nach dem Schweißprozess.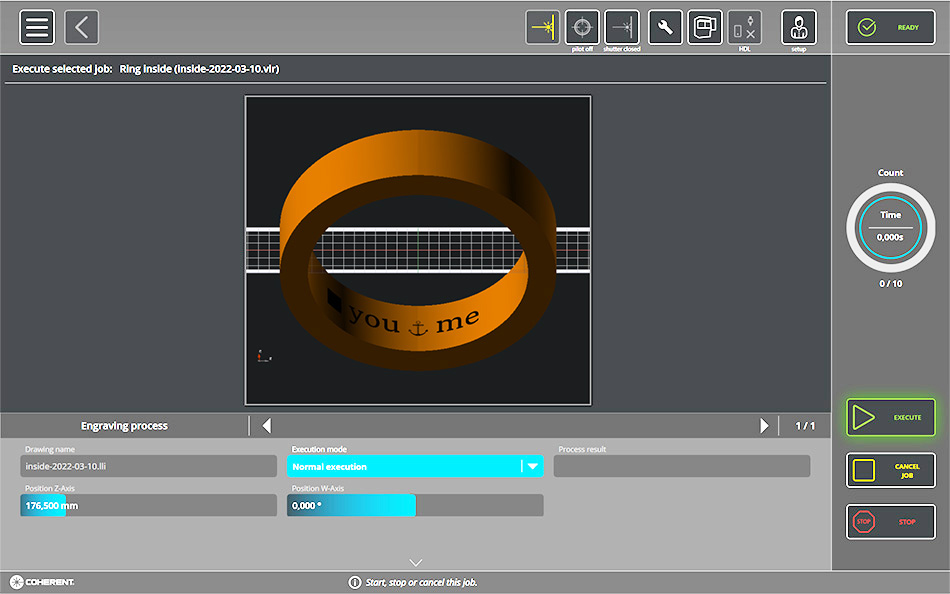 3D-Gravur und ‑Beschriftung
Weitere Add-ons sind ein Ringbeschriftungs-Softwaremodul für die Schmuckherstellung und eine 3D-Gravur-Hardwareoption. Diese vereinfachen bisher komplexe Aufgaben, wie z. B. das Beschriften der Innen‑ oder Außenseite eines Rings sowie aller möglichen anderen gekrümmten Oberflächen. Laser FrameWork nutzt sogar die industrielle Bildverarbeitung, um die tatsächliche Form, Position und Ausrichtung des Werkstücks zu messen, und passt das Beschriftungslayout dann automatisch auf Grundlage dieser Daten an. Das Ergebnis ist jedes Mal eine perfekte Beschriftung, auch ohne einen erfahrenen Bediener.  
Video Spotlight
Connectivity made easy
Laser FrameWork simplifies connecting your laser machine to your other production systems and exchanging all kinds of data. This lets you control jobs using commands from a higher-level control system, like a Host or MES system, and provide individualized product data, such as serial numbers, and collect data for traceability purposes.
Coherent Laser FrameWork verbessert die Produktivität in der Fertigung
Eine einheitliche Laser-Softwareplattform für Schweiß‑, Schneid‑ und Beschriftungsmaschinen vereinfacht die Nutzung und verbessert den Durchsatz.