Coherent customers in China recently celebrated the opening of a new office in Shenzhen. Seventeen companies in the region came together for a reception, presentations, and a champagne toast to the team.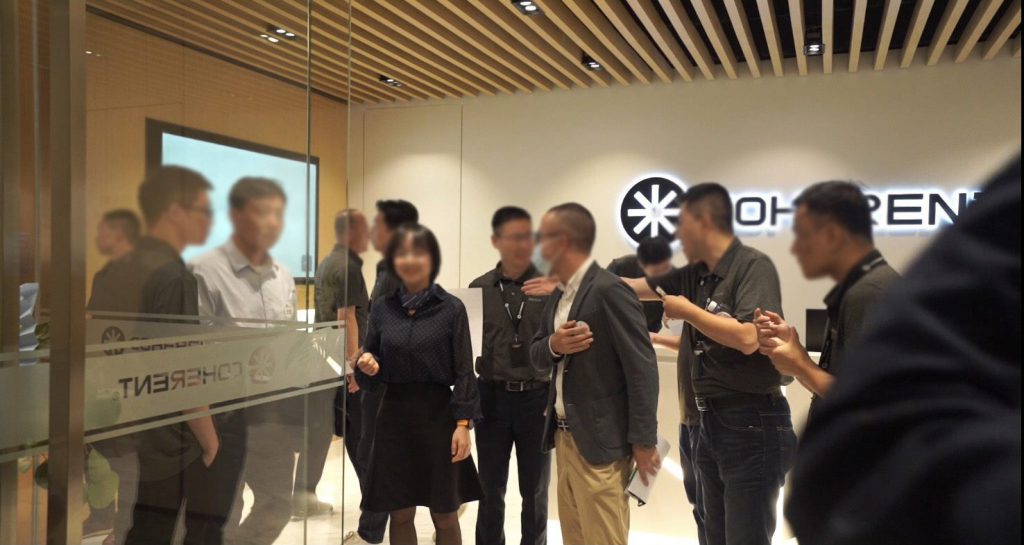 Customers celebrate Coherent Shenzhen office opening
The highlight of the event was a tour of the facility's well-equipped lab, which occupies over 400 square meters. The lab houses advanced processing tools incorporating a variety of laser technologies, including excimer, nanosecond, and ultra-short pulse (USP) lasers. This resource is available to companies in the region focused on flat panel display, printed circuit board manufacturing, and many other regional industries. Offering advanced technology, machinery, and specific manufacturing expertise, this is an invaluable resource for Shenzhen-based companies.
Demonstration of the lab capabilities
"FPD and PCB production operates on the absolute cutting edge of technology, processing materials in novel ways, and to higher levels of precision than ever before," said Peter Chen, Vice President and General Manager of Coherent in China. "There are often no established methods or process recipes for the tasks our customers need to accomplish. This makes it important for us to offer more than just lasers – we partner with our customers to explore new and innovative manufacturing methods and improve existing approaches. We'll accomplish this in Shenzhen by providing state-of-the-art facilities, technical knowledge, and application expertise to help users develop and refine their various cutting, drilling, and ablation tasks to achieve just the right mix of throughput, quality, and cost."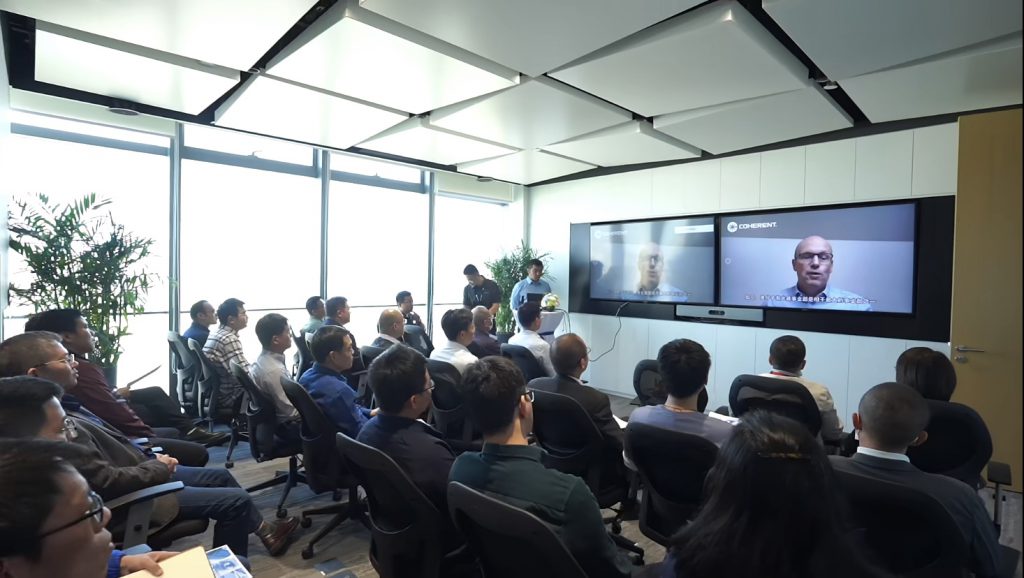 Attendees watch a technical presentation through advanced video telepresence
The Shenzhen and Shanghai labs are fully operational and are currently welcoming visitors who schedule their visits and adhere to Covid safety protocols in the region.
Connect with Coherent
Our team is ready to help.