Laser Machines and Systems | Coherent
MPS Series
---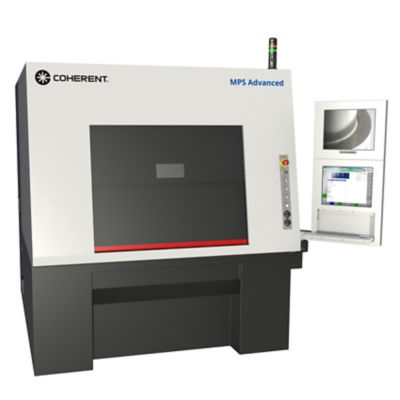 Modular and versatile integrated systems for laser welding, cutting, structuring and drilling, as well as for numerous high-precision USP laser-enabled applications.
Four MPS systems – Compact, Flexible, Rotary, Advanced – provide complete versatility with a choice of multiple different beam scanning modules and several multi-axis part motion options. Available with a broad range of laser types and power outputs
---
MPS Series – Key Options and Parameters
Get a solution that exactly matches your application from an industry leader. Backed by software, technical support, and even pre-loaded recipes for your process.
Product Specifications
Option

MPS COMPACT

MPS FLEXIBLE

MPS ROTARY

MPS ADVANCED

Overall Dimensions,

W x H x D (mm)

800 x 2120 x 1150

1280 x 2430 x 1770

1280 x 2360 x 2060

2530 x 2430 x 2360

Rotary Axis 

✔ 

✔ 

✔ 

✔ 

Vision System

✔ 

✔ 

✔ 

✔ 

Cutting Box Small 

 

✔ 

 

✔ 

Cutting Box Large 

 

✔ 

 

✔ 

Swivelling Axis

 

✔ 

 

✔ 

3D Cutting 

 

✔ 

 

✔ 
Laser Solutions for Automotive and E-Mobility Manufacturing | Coherent
Automotive Interiors & Components
Achieve higher precision with powerful, easily customizable lasers that improve productivity and quality when processing automotive interiors and components.
Lasers for Materials Processing and Manufacturing | Coherent
Medical Device Manufacturing
Get precision and maximize your uptime with the widest range of laser systems for cutting, welding, drilling, texturizing, and marking of medical devices.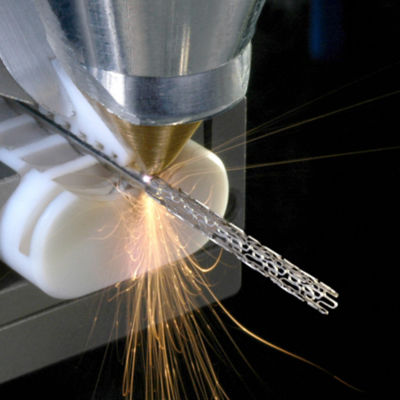 Lasers for Materials Processing and Manufacturing | Coherent
Fabricating & Metalworking
Get exactly the right solution for your specific non-metal fabricating and metal processing needs while delivering process quality and efficiency.