---
Deliver robust, modular, and physically compact sources with enough output power (50 to 1200 W) for materials processing of plastics, and metals.
Easily implement laser materials processing with our small, turnkey, fiber-coupled systems that integrate a diode source with all the required power and cooling equipment, featuring single-phase power requirements.
---
Compact Series Diode Lasers Overview
Satisfy any requirement with systems ranging from air-cooled, table top units to water cooled, rack mounted lasers with E-service capability and numerous accessories.
Product Specifications
Product Series

Wavelength (nm)

Output Powers (W)

Cooling

Compact Mini 

808 

 up to 40 

Air 

980

 up to 50 

1064 

30 

Compact 

808 

up to 120 

980 

up to 120 

Compact SE 

808 

up to 50 

980 

 up to 100 

Compact Evolution 

980 

up to 600 

Water

Compact Evolution XL

980 

up to 1200 
Laser Solutions for Automotive and E-Mobility Manufacturing | Coherent
Automotive Interiors & Components
Achieve higher precision with powerful, easily customizable lasers that improve productivity and quality when processing automotive interiors and components.
Precision Manufacturing and Materials Processing Lasers | Coherent
Electronics Manufacturing
Discover laser systems for electronics manufacturing that perform fast, high-precision cutting, welding, marking, and ablation of metals and plastics.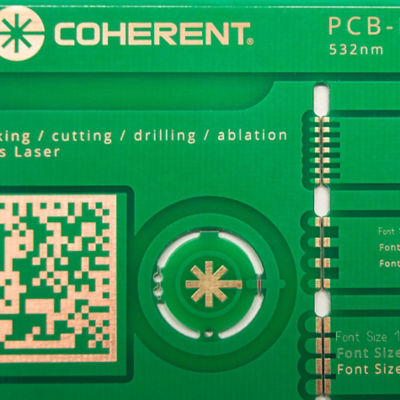 Precision Manufacturing and Materials Processing Lasers | Coherent
Medical Device Manufacturing
Get precision and maximize your uptime with the widest range of laser systems for cutting, welding, drilling, texturizing, and marking of medical devices.