02/14/2023
For Immediate Release
Coherent Introduces 2x1000
m

W Dual-Chip Pump Laser Module for Optical Amplification in Optical Networks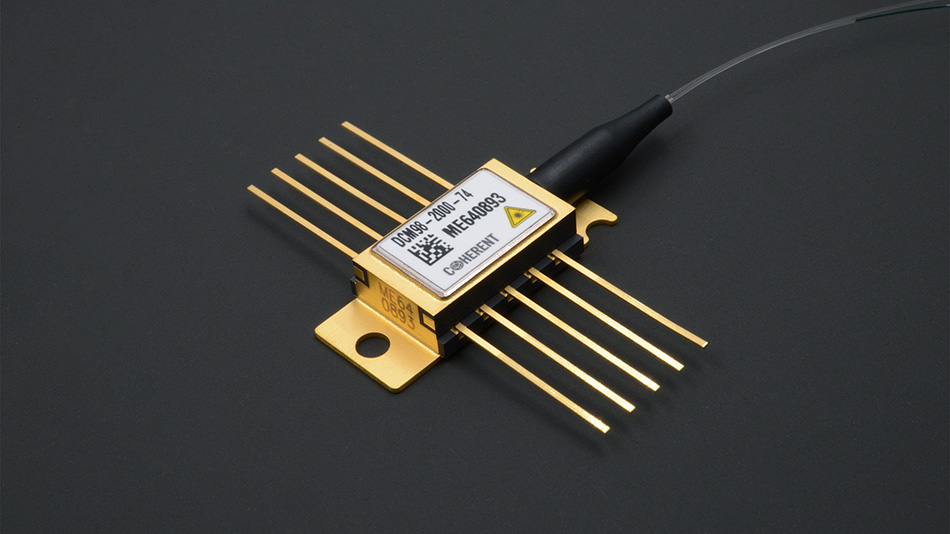 PITTSBURGH, Feb. 14, 2023 (GLOBE NEWSWIRE) – Coherent Corp. (Nasdaq: COHR), a leader in pump laser technology for erbium-doped fiber amplifiers (EDFAs) deployed in optical networks, today announced the industry's first dual-chip pump laser module with up to 1000 mW of output power per fiber in a 10-pin butterfly package.
Next-generation broadband and cloud services are driving the buildout of optical transport networks with technology that enables greater capacity and transmission reach. Coherent's new dual-chip pump laser modules enable a new class of optical amplifiers and amplified reconfigurable optical add/drop multiplexer (ROADM) line cards that have greater bandwidth, functionality, and transmission reach.
"What is uniquely differentiated about the new Coherent dual-chip pump laser module is that it embeds two next-generation high-power pump laser diodes in a small-form-factor 10-pin butterfly package," said Dr. Richard Smart, Senior Vice President, ROADM products. "Coherent was first to market with dual-chip pump laser modules in 2014, and we continue to show our advanced technology leadership by achieving the highest power in the smallest form factor across our pump laser module products."
The dual-chip pump laser modules are semi-cooled and utilize highly reliable laser diodes that are available in a range of operating power levels up to 1000 mW per fiber, with the flexibility of assignable output power to each fiber.
This platform complements Coherent's broad array of pump laser modules in both cooled and uncooled module designs, as well as single- and dual-chip configurations. Together with the active and passive components as well as erbium-doped fiber, Coherent offers a complete range of best-in-class components for amplifier designers.
Coherent will exhibit at OFC 2023 in San Diego, March 7-9, booth #3815, showcasing its new products and technology for next-generation optical communications networks and sensing.