06/21/2023
For Immediate Release
Coherent Introduces INDUSTRY-FIRST PUMP LASER
DIODE WITH RECORD 65 W POWER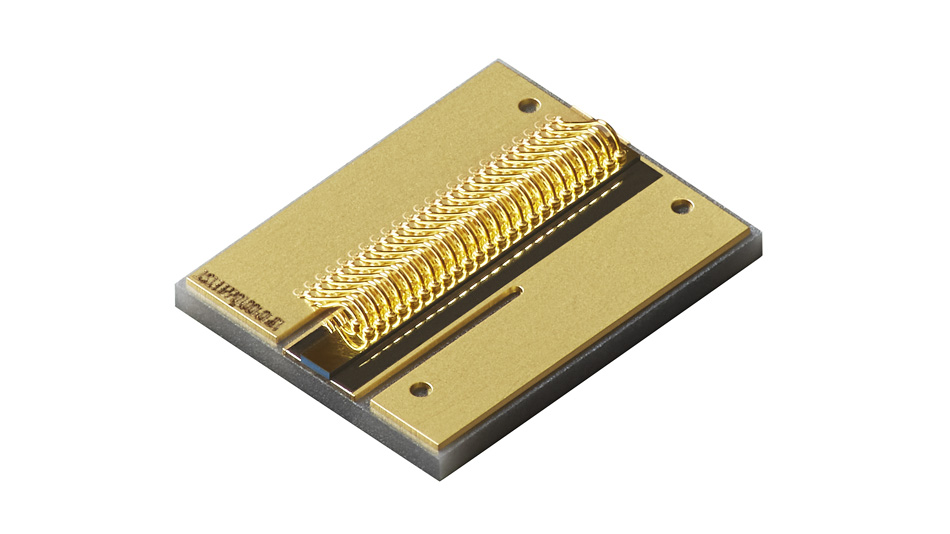 PITTSBURGH, June 21, 2023 (GLOBE NEWSWIRE) – Coherent Corp. (NYSE: COHR), a leader in high-power semiconductor lasers, today announced the introduction of its next-generation pump laser diode, with 65 W of output power for fiber lasers in industrial and consumer applications.
Handheld fiber laser welding is increasingly replacing arc welding as the technology of choice, driving strong demand for components that enable cost-efficient designs. The new laser diode from Coherent reliably achieves an industry-record 65 W of output power, 30% more than that of the existing products, yet with lower operating current. These unique features, combined with the diode's compatibility with existing submounts, enable a wide range of extremely low-cost fiber laser design architectures.
"We believe that this is the first commercially available pump laser diode in the industry to achieve 65 W of output power, surpassing our previous-record 50 W diode that we introduced at Photonics West in January," said Dr. Karlheinz Gulden, Senior Vice President, Laser Components and Subsystems Business Unit. "While the conventional wisdom is that at these power levels more expensive ceramic submounts are required, this is not the case with our laser design because we were able to lower the operating current even as we increased the output power. This, in addition to the record-breaking output power, is what makes it such a unique and compelling product."
The 65 W laser diodes are based on a vertically integrated 6-inch gallium arsenide technology platform with decades of field-proven reliability. They are available at 915 nm and 975 nm as bare dies or chips on ceramic submounts to meet customer requirements. The chips include Coherent's proprietary E2 front mirror passivation that prevents catastrophic damage to the laser, even at extremely high output powers. The 65 W laser diodes will be available in fall 2023.
Coherent's broad portfolio of components for fiber lasers includes seed lasers, ytterbium-doped double-clad fiber, acousto-optic modulators, fiber Bragg gratings, kilowatt pump and signal combiners, as well as IBS-coated laser optics and micro-optics for high-power isolators.
Coherent will exhibit at Laser World of Photonics, in Munich, Germany, June 27-30, stand B3.321; Laser Korea, in Seoul, July 5-7, stand 4101; and Laser World of Photonics China, in Shanghai, stand 8.1D240, July 11-13. At these conferences, Coherent will showcase the most recent additions to its broad portfolio of differentiated solutions for materials processing.