Introducing the ExactWeld IP Polymer Welding System
A trouble-free way to implement high-volume polymer welding in your production line.
August 2, 2021 by Coherent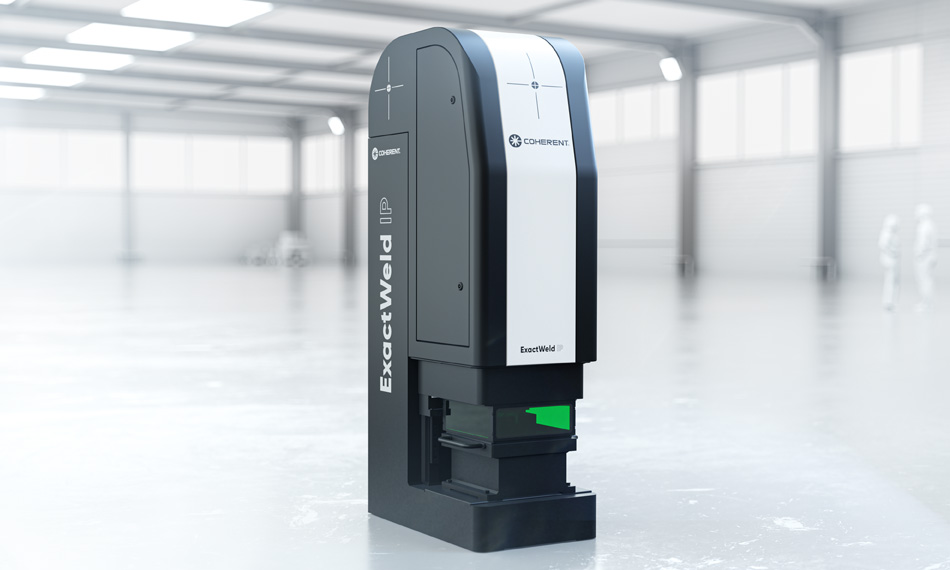 ExactWeld IP is the easiest way to integrate polymer welding into your manufacturing line and then produce particle-free, distortion-free welds in high volume.
There's no easier way to weld polymers in the production
Why is ExactWeld IP so easy to integrate? First of all, because it supplies everything you need for the welding process itself – a high-power diode laser source, galvanometer scanning beam delivery system, high-precision part clamping mechanics, and all the associated control electronics and interfaces software. So, all you need to worry about is incorporating the ExactWeld IP into your production. And, that's easy to accomplish because it's available with adapters for conveyor belt, rotary table, or robot arm part supply.
The force is with you
Once it's up and running, ExactWeld IP produces great welds. All the time. Part of this is due to the clamping system, which offers a huge range of clamping forces (100 N – 4500 N), as well as automated part collapse height measurement and closed-loop clamping control. This means consistent, high-quality welds, even when there are part-to-part or other process variations.
Plus, there are many other options to help ensure weld quality. These include a Thermal Vision Check to automatically detect welding defects, an integrated vision system for part detection or offset correction, and an automatic laser power calibration module for enhanced process stability and consistency.
And, ExactWeld IP won't slow your line down for a production changeover. You can change the tooling to process different parts by simply putting the new jig right into the part supply – like on the conveyor belt. The ExactWeld IP picks it up, installs it, reads the RFID tag on the tooling jig, and then automatically adjusts the process recipe, mechanical offsets, or other product-specific configurations immediately. 
Unmatched support
The ExactWeld IP is a great polymer welding tool. But, bringing laser welding into your production requires more than just quality hardware. It usually involves process development, optimization of process recipes, and the design of custom fixtures to ensure controlled and homogenous clamping pressure over the entire welding area. Coherent is your partner in all of these areas. Our well-equipped applications labs and knowledgeable staff will take you from feasibility analysis, through process and tooling development, and all the way to installation and training. We're with you every step of the way, and our worldwide service and support team is always available when assistance is necessary.
Discover more about ExactWeld IP.
Connect with Coherent
Our team is ready to help.