KURZBESCHREIBUNG DER LÖSUNG
Identifizierung von Polymorphen
in Arzneimitteln
Einleitung

Viele pharmazeutische Wirkstoffe (APIs) weisen einen Polymorphismus auf. Unterschiedliche Formen oder molekulare Strukturen einer Verbindung können die Wirksamkeit, Stabilität und Bioverfügbarkeit des Medikaments erheblich beeinflussen. Diese strukturellen Veränderungen können in verschiedenen Phasen der Formulierung, Lagerung, Verpackung und Handhabung auftreten. Daher ist eine schnelle und zuverlässige Identifizierung von Polymorphen während der Entwicklung, Herstellung und Qualitätssicherung in der pharmazeutischen Produktion von entscheidender Bedeutung.
Traditionelle Lösungen
Die Beobachtung von Strukturverschiebungen einer Verbindung kann auf verschiedene Weise erfolgen. Mit der Ramanspektroskopie lassen sich kleine Bandenverschiebungen im "Fingerprint"-Bereich (200-1.800 cm-1) beobachten. Diese spiegeln jedoch subtile Verschiebungen funktioneller Gruppen wider und sind bei einigen Polymorphen nur schwer zu erkennen. Die Röntgenbeugung (XRD) ermöglicht eine äußerst quantitative und aussagekräftige Analyse, erfordert jedoch teure Geräte und zerstörerische Off-Line-Tests. Die Terahertz-Spektroskopie (THz) kann strukturelle Verschiebungen leicht differenzieren, da diese Signale großräumigen Bewegungen in der molekularen und intermolekularen Struktur entsprechen. Die THz-Spektroskopie hat jedoch eine begrenzte spektroskopische Reichweite, ist teuer und kann eine spezielle Probenvorbereitung erfordern.
Lösungen von Coherent
Coherent THz-Raman®-Systeme erweitern den Bereich der traditionellen Ramanspektroskopie auf den Terahertz-/Niederfrequenzbereich, in dem die Differenzierung inter- und intramolekularer Strukturen deutlich sichtbar wird. THz-Raman-Spektren können auch zur Unterscheidung von Rohstoffen, synthetischen Stoffen und Verunreinigungen verwendet werden, was für die Erkennung von Fälschungen und Sicherheitstests nützlich ist. Anti-Stokes-Signale verstärken die Raman-Intensität und verbessern das SNR. Coherent THz-Raman®-Systeme ermöglichen eine schnelle, eindeutige Unterscheidung von Polymorphen, wobei die komplette Raman-"Fingerprint-Region" für die chemische Identifizierung erhalten bleibt.
Anwendungsfeld

Identifizierung und Screening von Polymorphen mittels niederfrequenter THz-Ramanspektroskopie.
* Daten mit freundlicher Genehmigung von Dr. Tatsuo Koide, National Institute of Health Sciences, Division of Drugs, Tokio, Japan.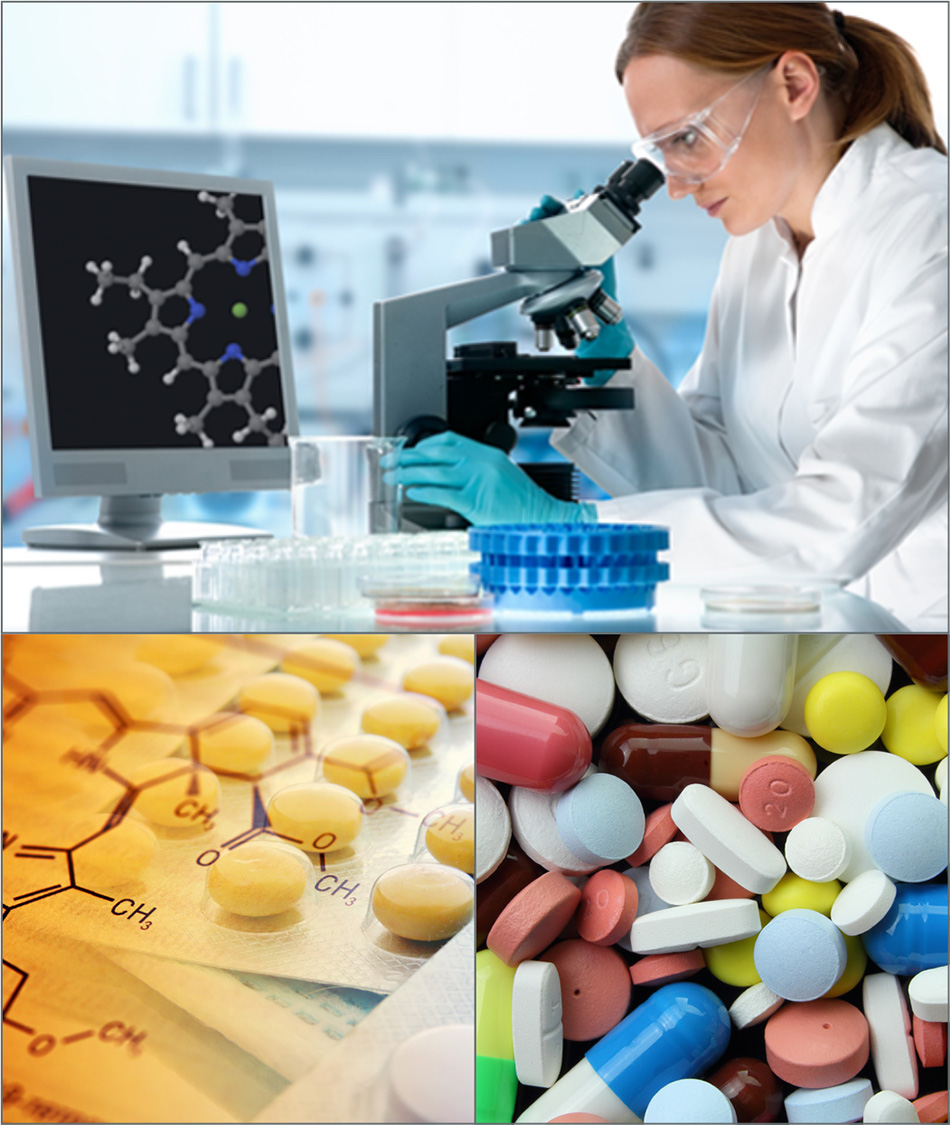 Abbildung 1: THz-Raman bietet eine verbesserte Empfindlichkeit und Realitätsnähe für das Screening von pharmazeutischen Wirkstoffen (API) und Hilfsstoffen in Roh- oder Tablettenform.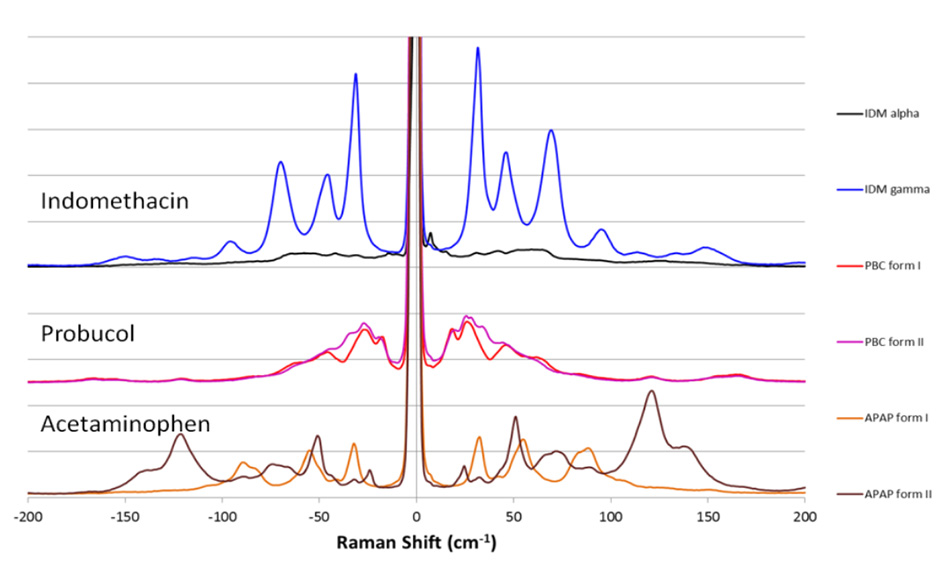 Abbildung 2: THz-Raman-Spektren für polymorphe Formen verschiedener Wirkstoffe mit deutlich unterscheidbaren Peaks*.
Vereinbaren Sie ein kostenloses Beratungsgespräch, um Ihre Bedürfnisse zu besprechen.