ERFOLGSGESCHICHTE EINES KUNDEN
Kalibrieren von UV-C-Quellen zur COVID-Dekontamination
Die Herausforderung
Die Exposition gegenüber UV-C-Strahlung hat sich als praktikables Mittel zur Abtötung vieler Krankheitserreger erwiesen, einschließlich des COVID-19-Virus. Die Wirksamkeit dieser Methode hängt jedoch stark von der Wellenlänge und der Gesamtlichtexposition (in Bezug auf die Energie) ab, der das Virus ausgesetzt ist. Aufgrund der weltweiten COVID-Pandemie besteht plötzlich ein enormer Bedarf an UV-C-Sterilisationssystemen. Infolgedessen überschwemmen mittlerweile eine Vielzahl von Produkten den Markt, von denen einige nicht die erforderlichen Leistungsmerkmale aufweisen, um tatsächlich wirksam zu sein. Für diejenigen, die diese Systeme für den praktischen Einsatz qualifizieren möchten, besteht die Herausforderung darin, dass die genaue Messung der UV-C-Lichtintensität in der Vergangenheit schwierig war, insbesondere bei Geräten, die auf Photodioden basieren.
Die Lösung
Photodioden bereiten aus zwei Hauptgründen Probleme beim Messen von UV-C-Licht. Erstens ist ihre spektrale Empfindlichkeit bei diesen Wellenlängen nicht flach. Somit können kleine Änderungen im Ausgangsspektrum zwischen Quellen, die keineswegs ungewöhnlich sind, zu großen scheinbaren (aber nicht wirklichen) Unterschieden in den Leistungsmesswerten führen. Zweitens variiert der Bereich der optischen Leistungsabgabe der UV-C-Quellen, die in kommerziell erhältlichen Sterilisationssystemen verwendet werden, über mehrere Größenordnungen. Photodioden können diesen Bereich ohne die Verwendung von Filtern nicht direkt messen. Filter können jedoch Fehler bei der Kalibrierung einführen, die die absolute Genauigkeit der Messwerte verringern. Der Coherent PowerMax USB-PS10 Leistungssensor basiert auf Thermopile-Technologie und nicht auf Photodiode. Darüber hinaus ist die verwendete spezifische Thermosäule sehr dünn, was es ermöglicht, sehr niedrige Leistungsdichten zu messen, während gleichzeitig ein großer Dynamikbereich beibehalten wird. Außerdem ist die bei diesem Sensor verwendete schwarze Beschichtung über den gesamten UV-C-Spektralbereich relativ flach (2 %).
Das Ergebnis
Der Coherent PowerMax USB-PS10-Leistungssensor hat Power and Controls Technology Inc. zusammen mit dem Laserlabor der University of West Florida in die Lage versetzt, die tatsächliche Energiedosis, die von mehreren kommerziellen UV-C-Sterilisationssystemen erzeugt wird, direkt zu messen. Der Messvorgang ist einfach, da sich der Sensorkopf an einem flexiblen USB-Kabel befindet und so schnell an verschiedenen Stellen relativ zur zu prüfenden Lichtquelle platziert werden kann. Dann können leicht Messwerte erfasst werden, die zeigen, wie schnell sich die Quelle auf die volle Leistung erwärmt und wie lange es dauert, die erforderliche Lichtmenge zu liefern. Leider zeigen die Ergebnisse, dass nur etwa 20–30 % der aktuellen kommerziellen Produkte die Richtlinien für die richtige Wellenlänge (254 nm) und, was noch wichtiger ist, für eine ausreichende Ausgangsleistung erfüllen, um eine Sterilisation in einem angemessenen Zeitrahmen zu erreichen. Ohne den kalibrierten Leistungssensor von Coherent wüsste man nie die erforderliche Expositionszeit, um sicherzustellen, dass eine keimtötende Reinigung erreicht wurde.
"Mit dem Leistungsmessgerät PowerMax von Coherent können wir die Leistung von UV-C-Quellen schnell und zuverlässig messen. Zudem ist es kalibriert und NIST-rückführbar. Das schafft ein hohes Maß an Vertrauen in die absolute Genauigkeit der gelieferten Messwerte."
—Daniel Patanjo, EE PE, Power and Controls Technology, Inc. (PCTi)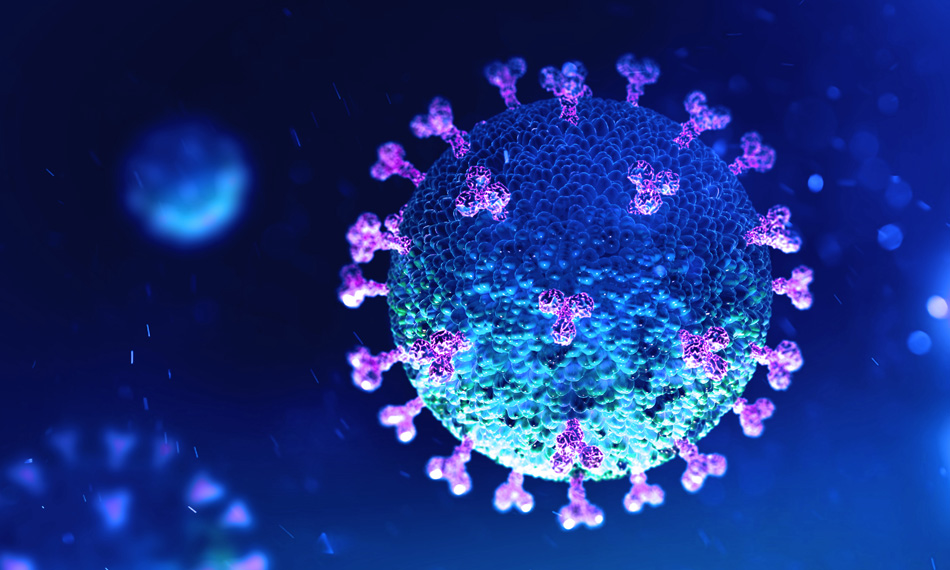 Bereit, eine Erfolgsgeschichte zu werden?
Unser Team ist bereit zu helfen.