ERFOLGSGESCHICHTE EINES KUNDEN
Axon Laser ebnet den Weg zur intravitalen Zwei-Photonen-Bildgebung.
Die Herausforderung
Der klinische Einsatz der Multiphotonenbildgebung an lebenden Zellen könnte Echtzeit-In-vivo-Biopsien ermöglichen, um eine schnellere Identifizierung und Behandlung von Krankheiten zu ermöglichen. Einer der wichtigsten Schritte in diesem Prozess ist die Entwicklung eines kompakten, kosteneffektiven und einfach zu bedienenden Systems. Zu diesem Zweck hat sich IVIM Technology (Daejeon, Südkorea) verpflichtet, das weltweit kompakteste und kosteneffektivste Zwei-Photonen-Mikroskopsystem mit integriertem fs-Lasermodul für die intravitale Bildgebung lebender Zellen zu entwickeln. Konkret bestand das Ziel darin, ein System zu liefern, das für unerfahrene Benutzer mit hervorragender Bildqualität bei minimalem Eindringen in lebende Organe des Tieres geeignet ist. Eine der größten Herausforderungen für IVIM bestand darin, einen Laser mit allen erforderlichen Funktionen und Leistung zu einem kompakten, erschwinglichen Preis zu bekommen. 
Die Lösung
Das neu eingeführte IVIM-MS2 ist ein All-in-One-Intravital-Zwei-Photonen-Mikroskopiesystem mit einem Axon 920-TPC Laser von Coherent. Dr. Pilhan Kim, CEO von IVIM Technology und Professor des Korea Advanced Institute of Science and Technology (KAIST), erklärte: "Dieses Mikroskop kann das komplexe dynamische Verhalten zahlreicher Zellen in einem lebenden Körper untersuchen. Es dient als Kerntechnologie der nächsten Generation, um die unbekannte Pathophysiologie verschiedener menschlicher Krankheiten aufzuklären und hoffentlich neue Heilmittel für sie zu entdecken." Er wies darauf hin, dass vor der Entwicklung des Systems die Anwender sehr geschickt sein mussten, um die benötigten Bilder von verschiedenen Organen mit herkömmlichen Zwei-Photonen-Systemen zu erhalten. Dies stellte eine große Herausforderung dar.
Dr. Kim erklärte, dass IVIM sich aus mehreren Gründen für Axon 920-TPC entschieden habe. Seine integrierte kompakte Größe, die robuste Bauweise mit Luftkühlung und der wartungsfreie Betrieb machten ihn zum idealen Laser für ihren IVIM-MS2. Er fügte hinzu: "Das luftgekühlte, integrierte AOM-Design ermöglicht IVIM die Verwendung eines viel einfacheren, kosteneffektiven optischen Designs mit viel höherer Zuverlässigkeit für einen Betrieb mit hoher Betriebszeit." Die Gesamtleistungssteuerung oder TPC ermöglicht schnelle Leistungsänderungen. Die einstellbare Vorkompensation kann die Pulsbreite bei der Probe abstimmen. Der Laser ermöglichte es ihnen, die revolutionären All-in-One-Zwei-Photonen-Hochauflösenden In-vivo-3D-Schnellbildgebungssysteme zu entwickeln. 
Das Ergebnis
Mit den neuen All-in-One-Intravitalmikroskopiesystemen können Forscher nun hochdynamische molekulare und zelluläre Prozesse wie Genexpression, Proteinaktivität, Zelltransport, Zelle-zu-Zelle-Interaktionen in beispiellos hoher Auflösung im lebenden Körper beobachten.
"Die geringe Größe des Axon920-TPC ermöglichte es uns, die weltweit kleinsten Zwei-Photonen-Mikroskopie-, IVM-MS-Systeme durch die vollständige Integration des fs-Lasers in einer einzigen Box herzustellen. Es hilft dem Kunden sehr, das System in seine begrenzten Laborräume zu integrieren."
— Pilhan Kim, CEO IVIM Technology Inc. Daejeon, Südkorea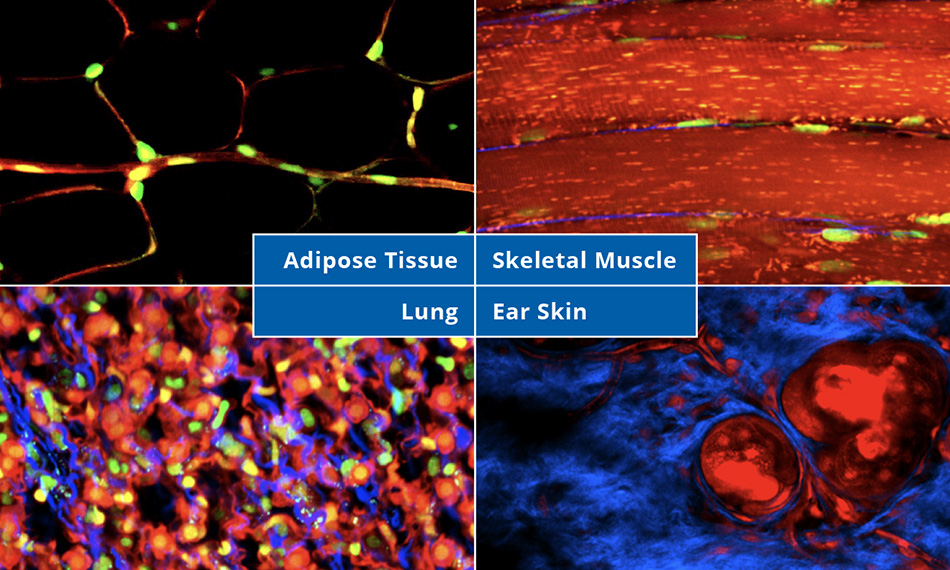 Bereit, eine Erfolgsgeschichte zu werden?
Unser Team ist bereit zu helfen.